Oly Miltys Sculptor
Regular price
€3.000,00
Sale price
€20.000,00
Unit price
per
Sale
Sold out
The composition is based on the contrast of large, archaic figures who are pillars of traditional culture on the one hand, and the loud figures of contemporaries, willy-nilly, who are carriers of traditional values, character, mentality.
Large figures represent the seasons and age, being symbols of changing cycles in nature, and generations in human life. Nature and geography have a great influence on the mentality, and age on the acceptance and awareness of the cultural code. How and when does cultural identification occur? What affects the transmission of this code? Can we move forward without destroying traditional values, or is this an inevitable process? Do I need to manage it? Or rely on evolutionary development?
The exposition calls for raising questions about our heritage, cultural identification, and the meaning of culture.
Cultural identity.

Made to order

This choice means that you get a job created especially for you. It will be similar to the original, but since each work is created by hand there will be some differences. The production time for such work is about two months.
Product details

Sculptural composition.
2022.
Ceramics. Glazes. 24-carat gold. High firing.
The set includes eight sculptures.

Finished:
Gloss and matte. Gold.
Dimensions:

Seasons (four large sculptures):
Height (in): 31,49 (80 см.)

Tsarevna (four small figures):
Height (in): 15,74 (40 см.)





Shipping and refunds

Delivery is carried out by EMS courier service to the door of your home.
Depending on your location, your order will arrive within 2-15 business days from the shipping date. However, in rare cases, your order may take longer to arrive than expected.

7 -day return policy.
Payment

In my store there are payment services Payoneer and PayPal. You can also pay for the purchase of any bank card.
Packaging

Each artwork is carefully
packaged in a custom-made wooden crate designed specifically for its
size. The sculpture is securely supported inside the crate with
specialized aterials from all sides. These measures ensure the artwork's
rotection during transportation and minimize the risk of damage.

Each shipment includes a certificate of authenticity. And also all the necessary customs documents.
Guarantee

For every job you send, I give you a delivery guarantee. This means that if suddenly your work was damaged during delivery, I will create the same sculpture for you for free as soon as possible, and send it to you.
Share
View full details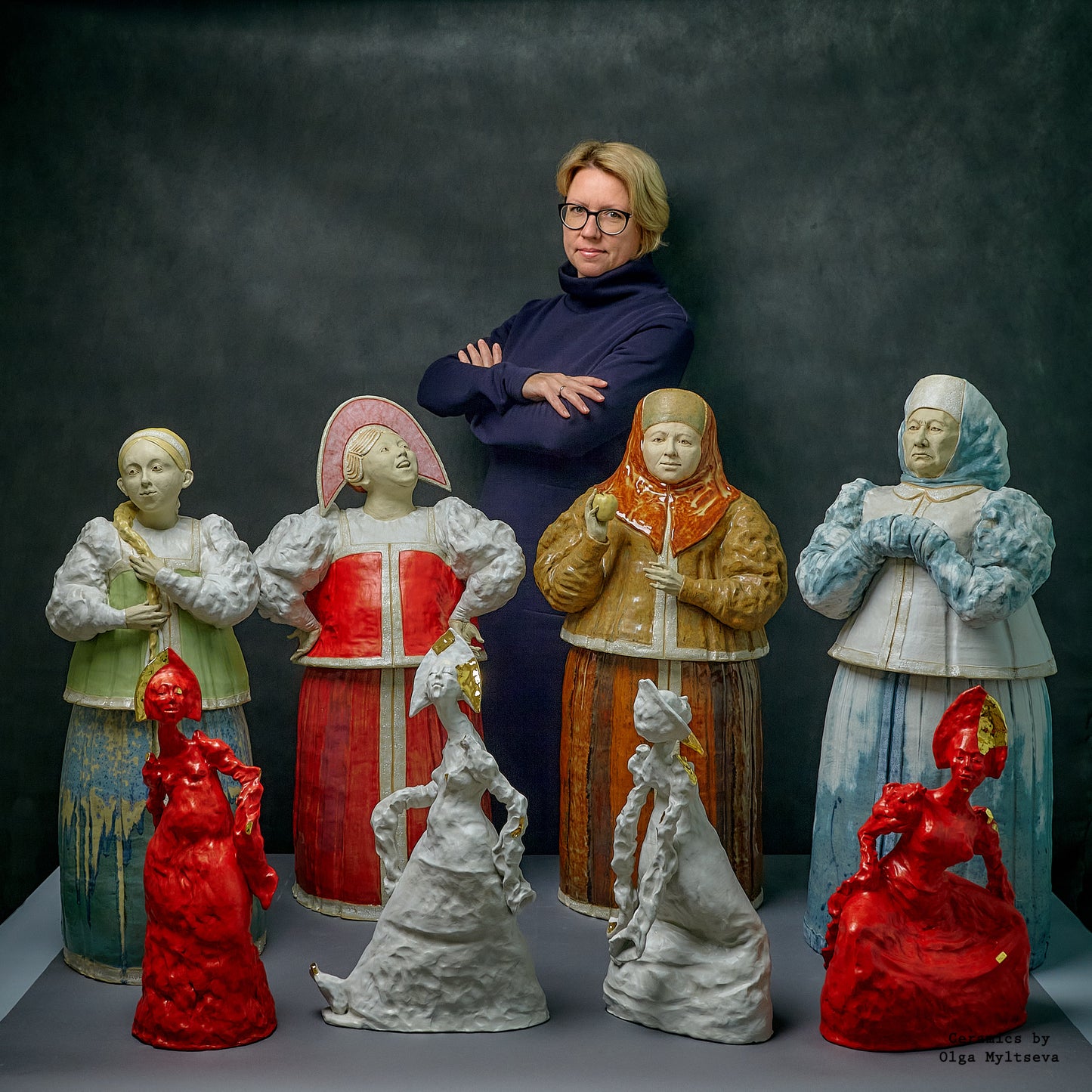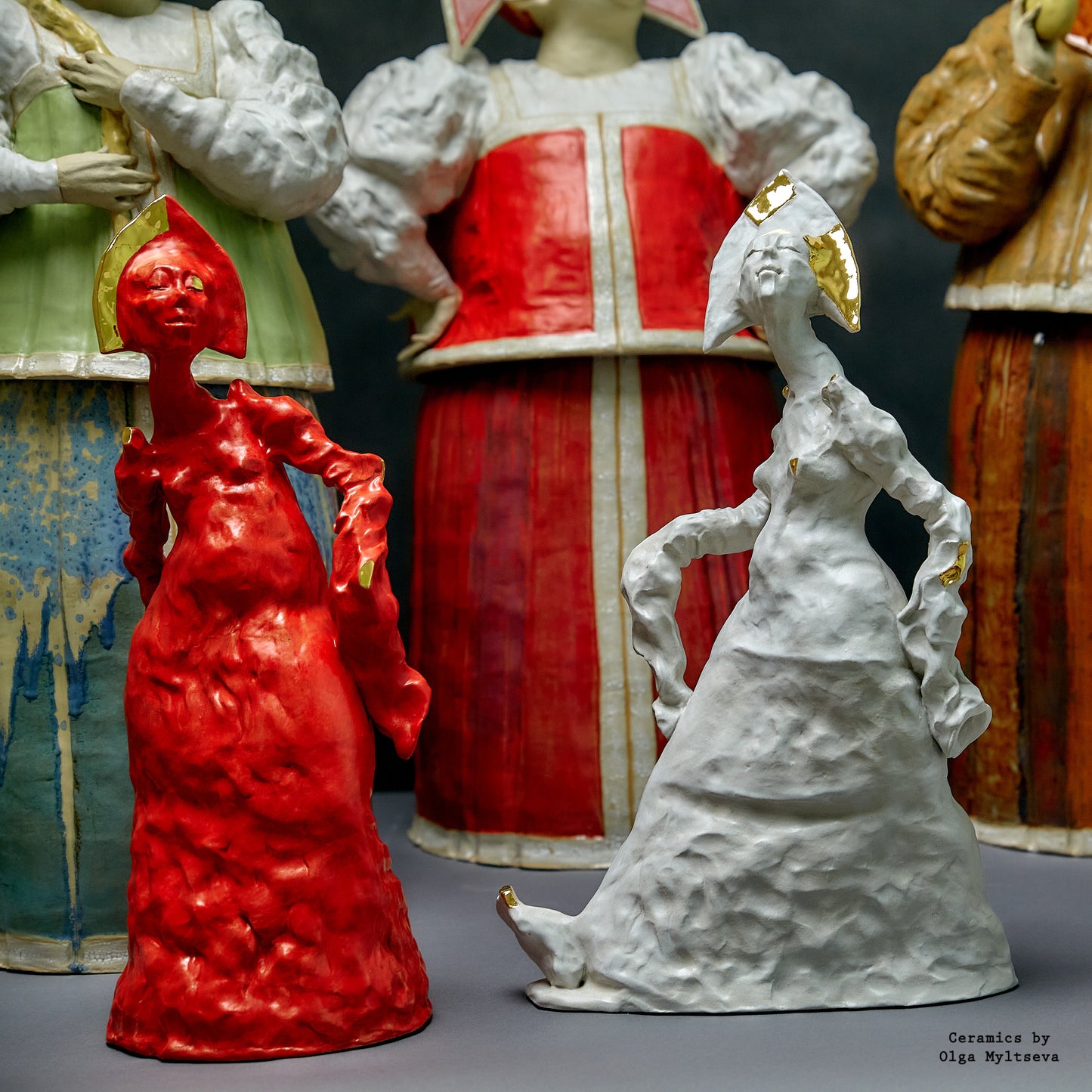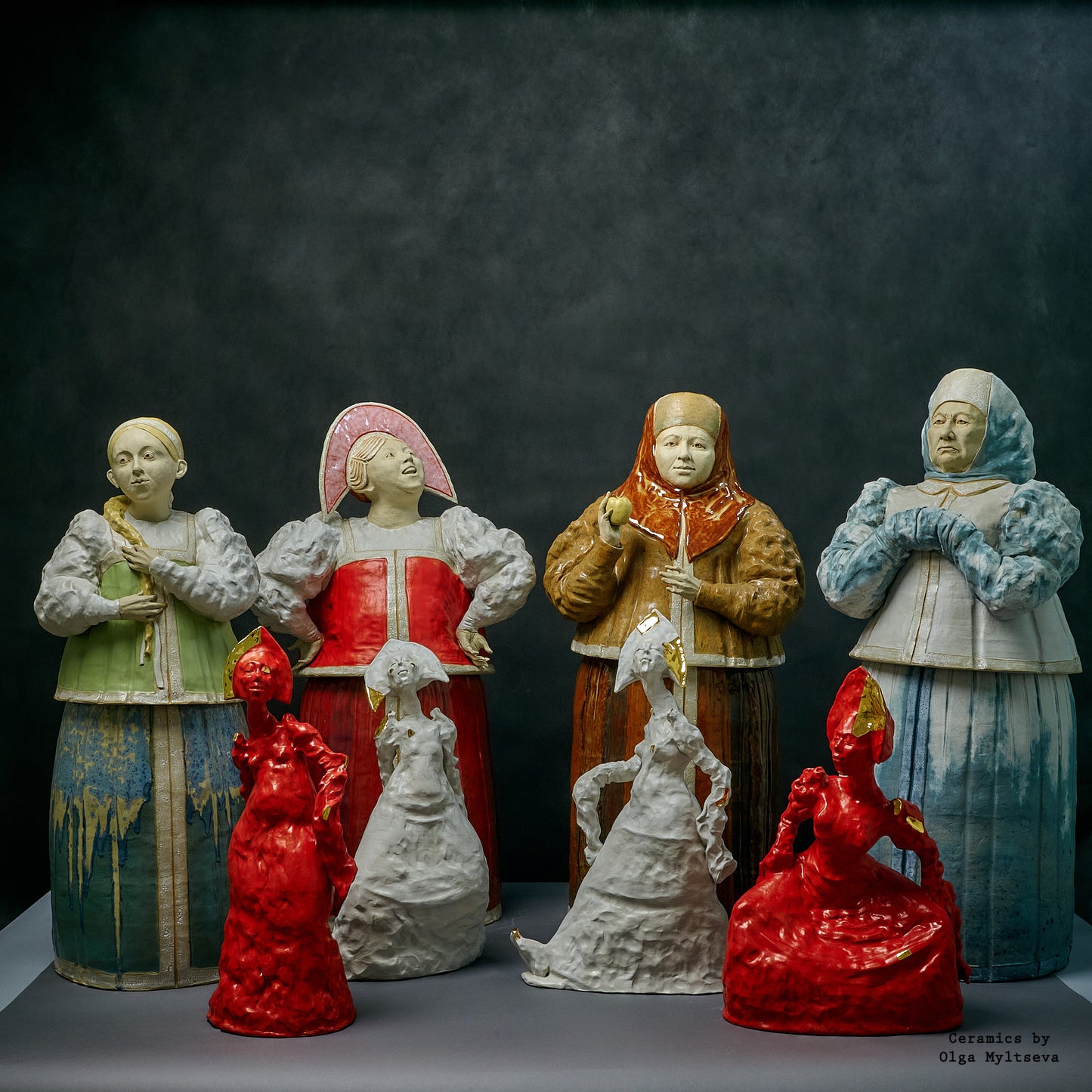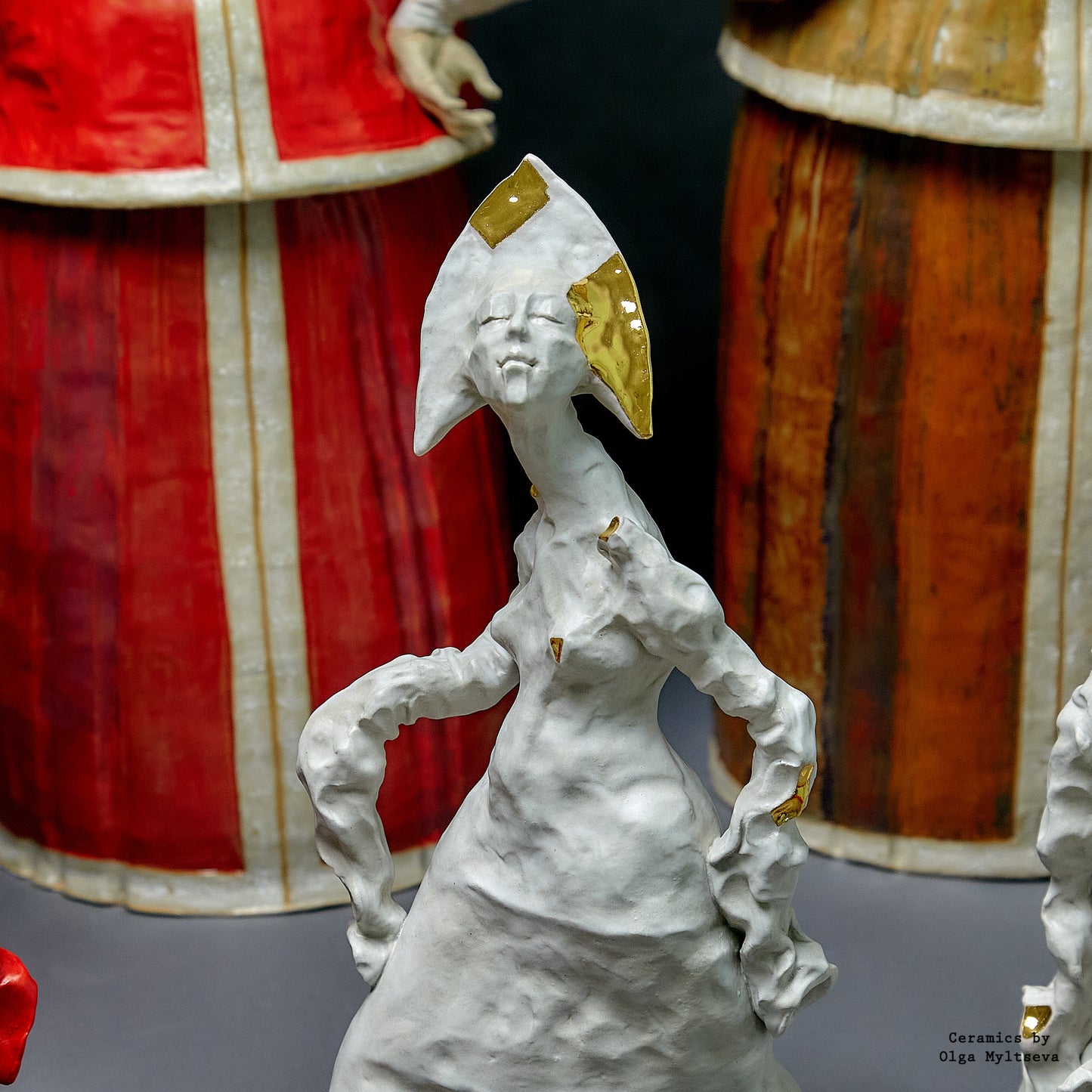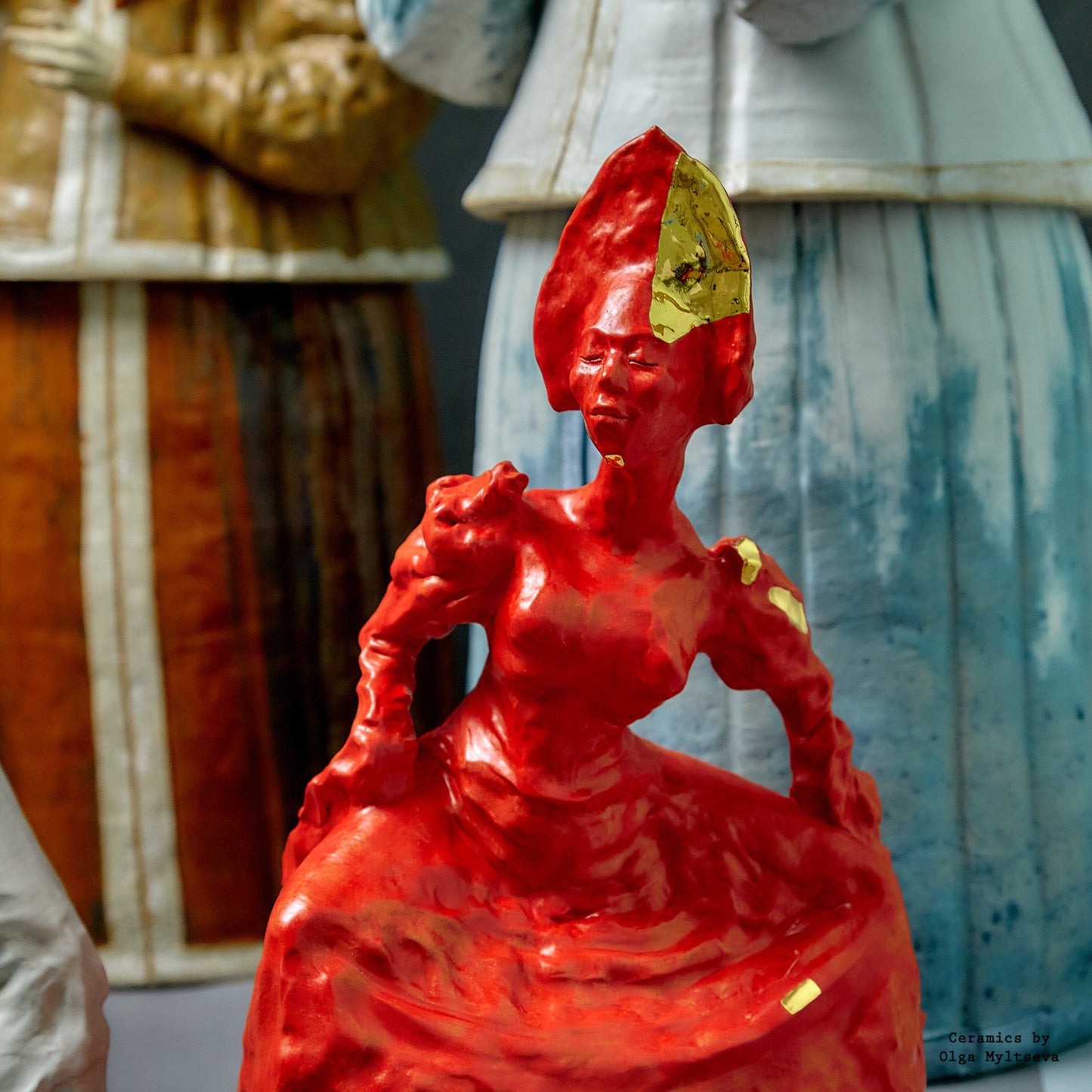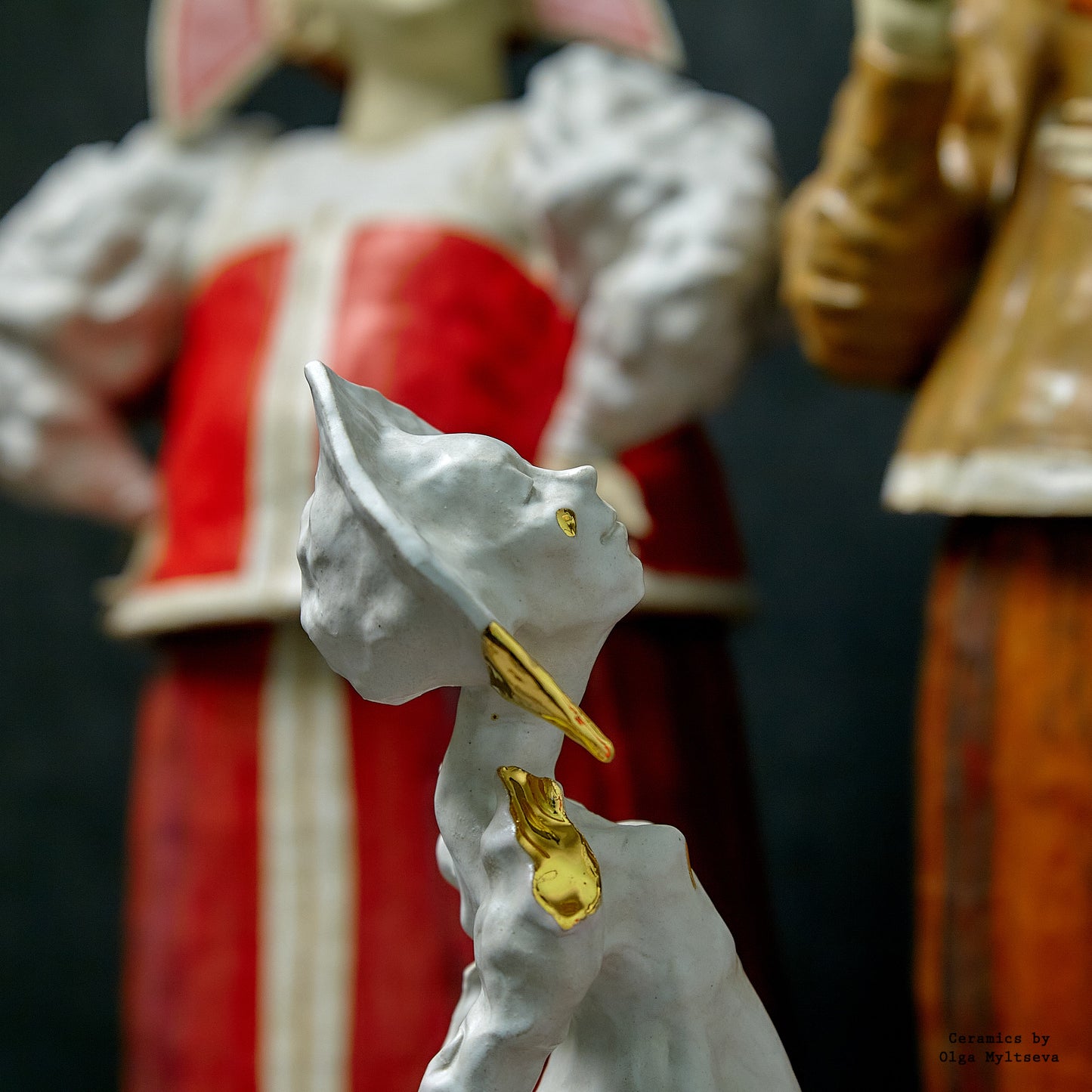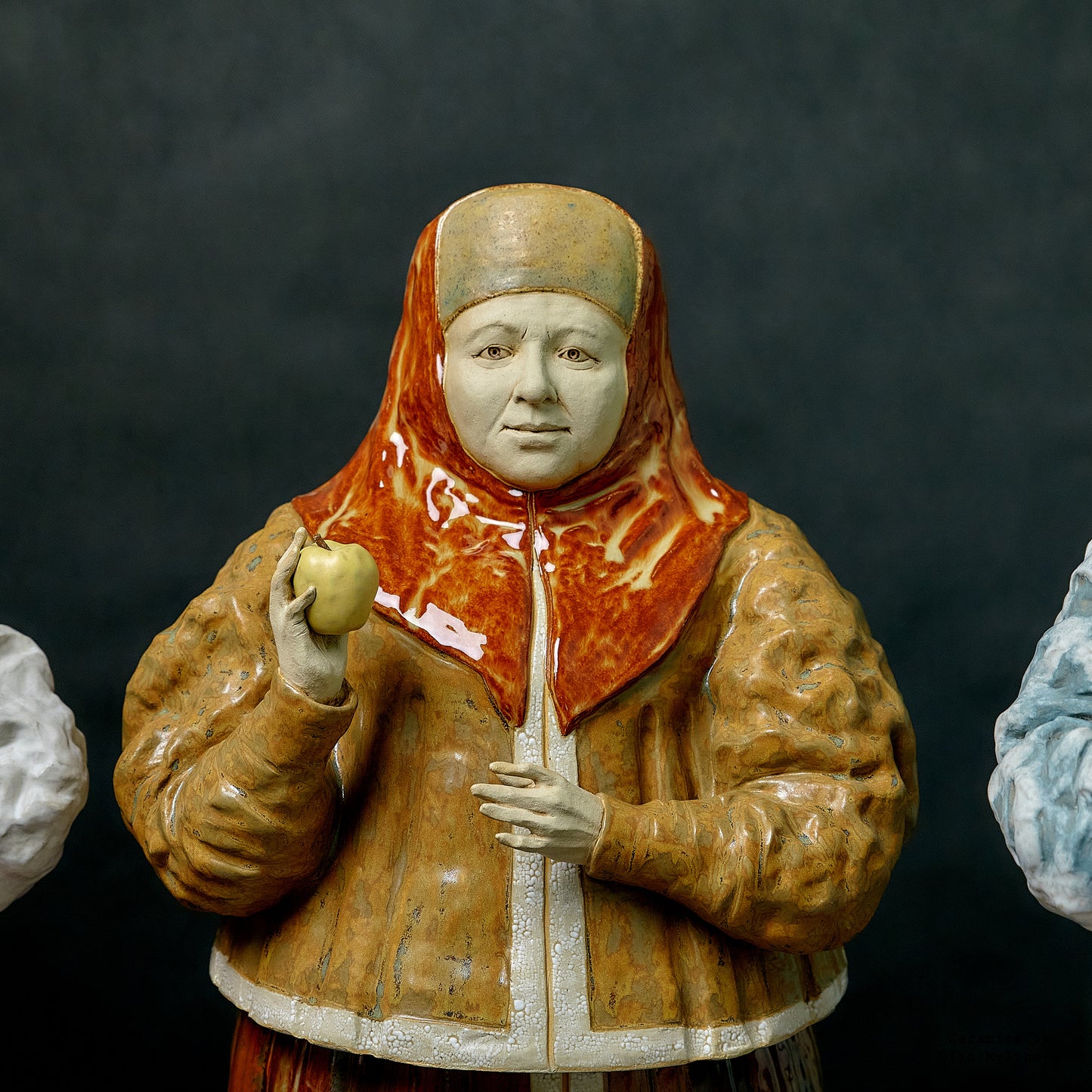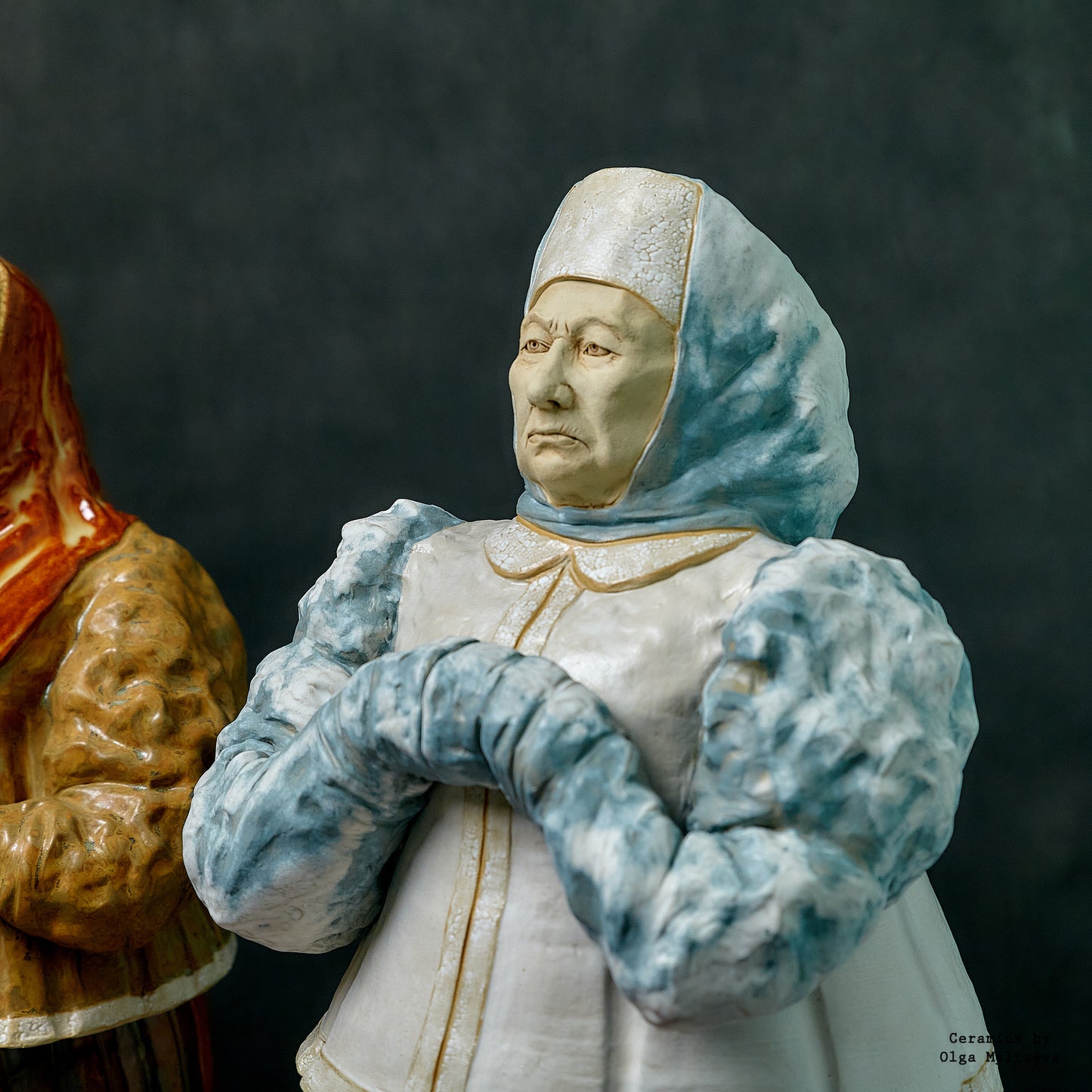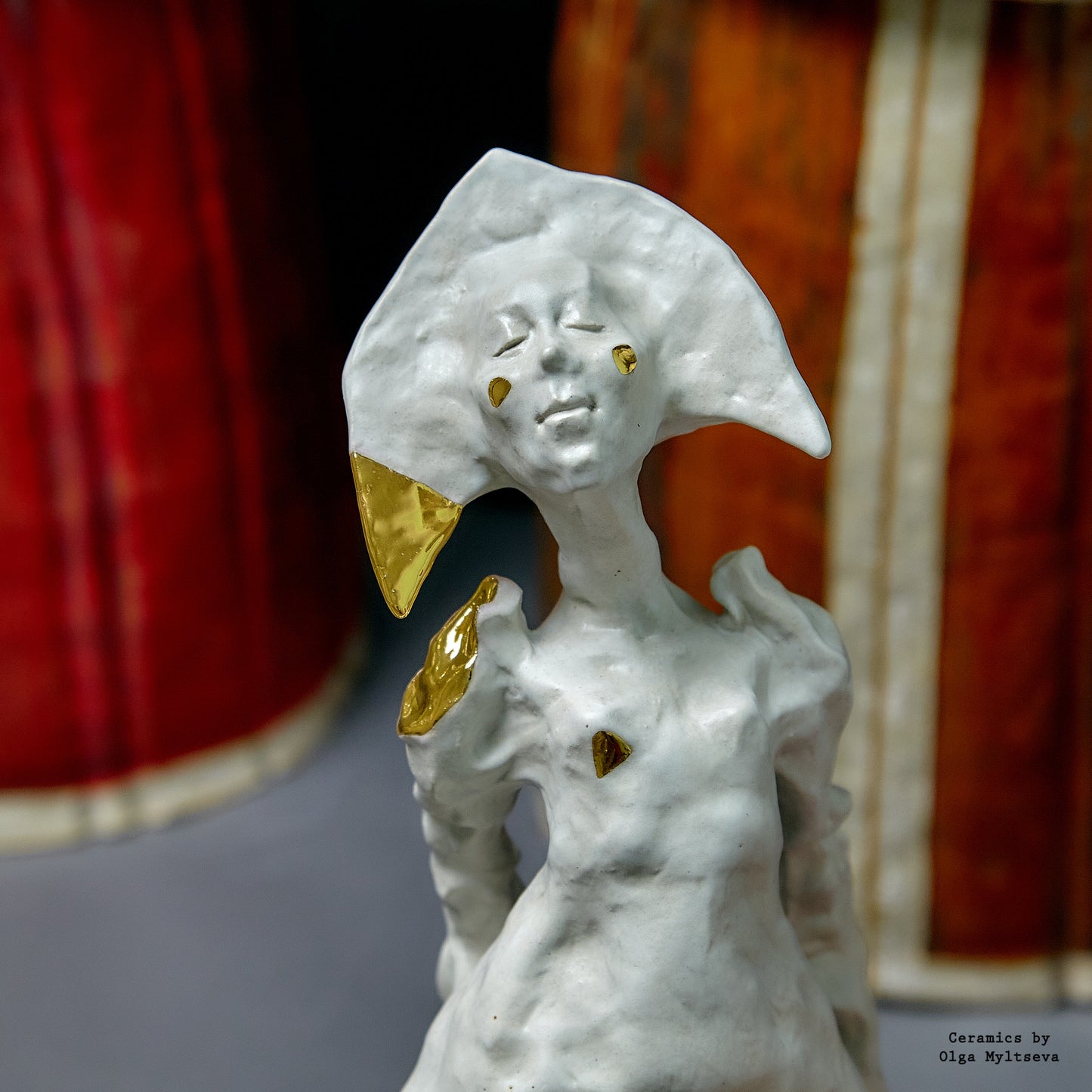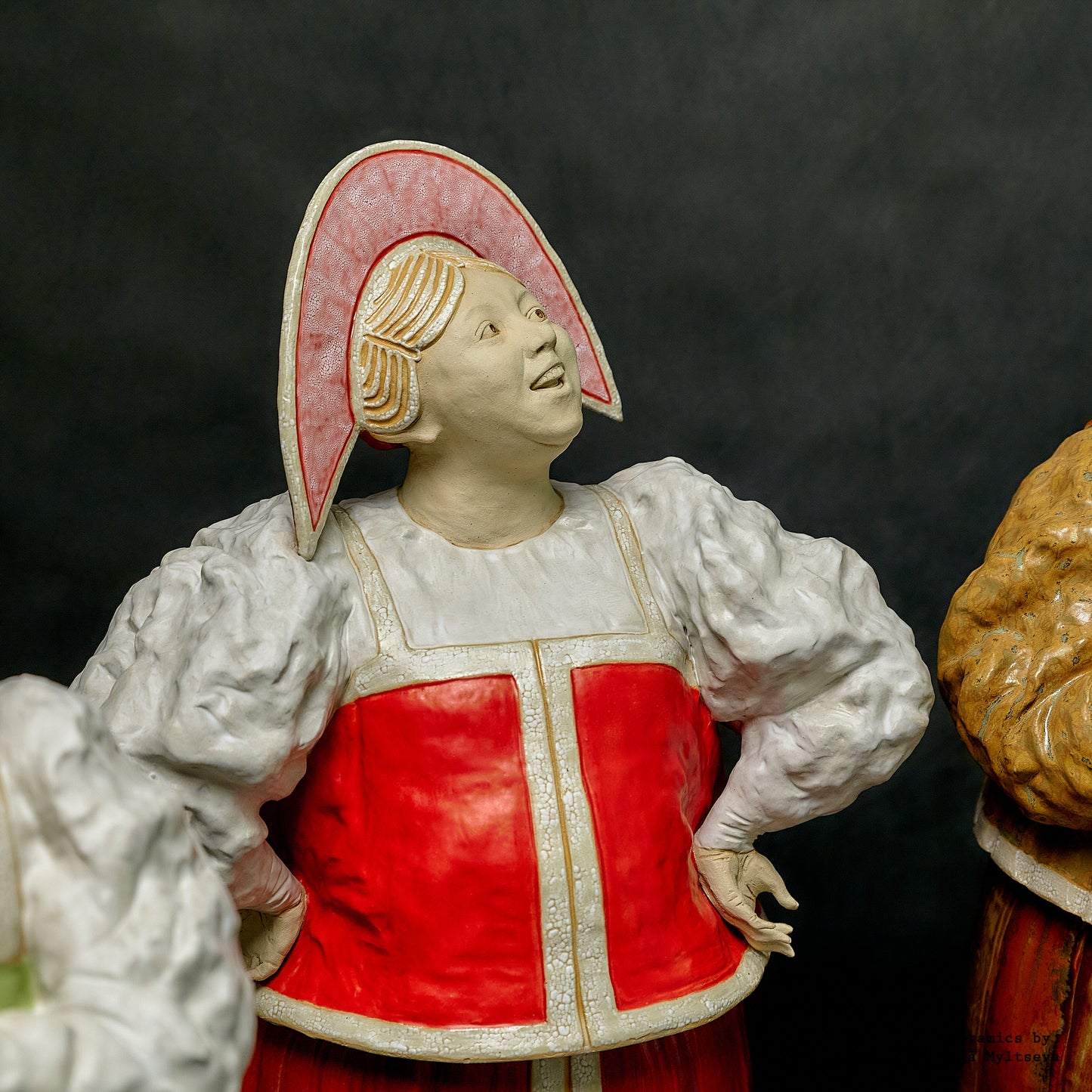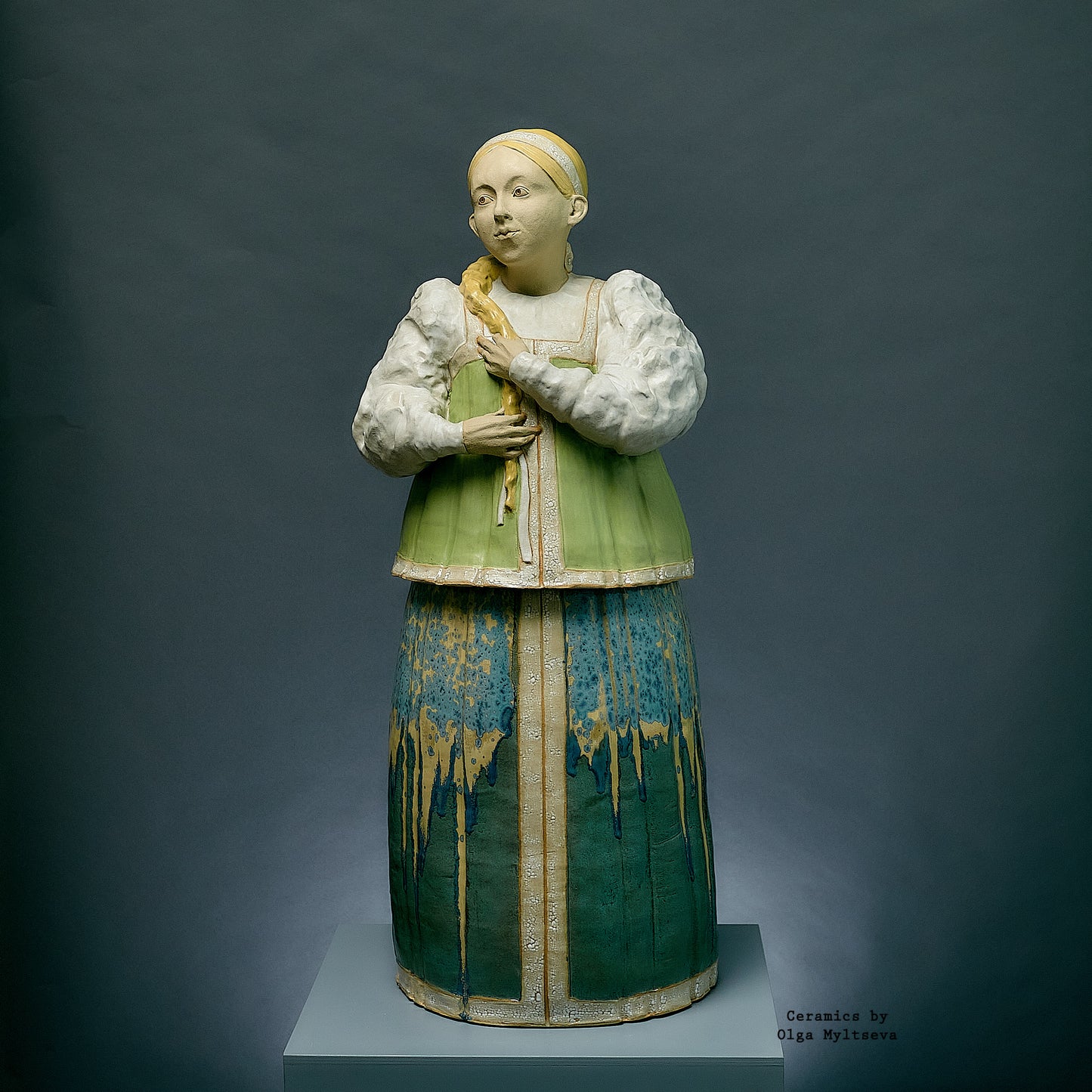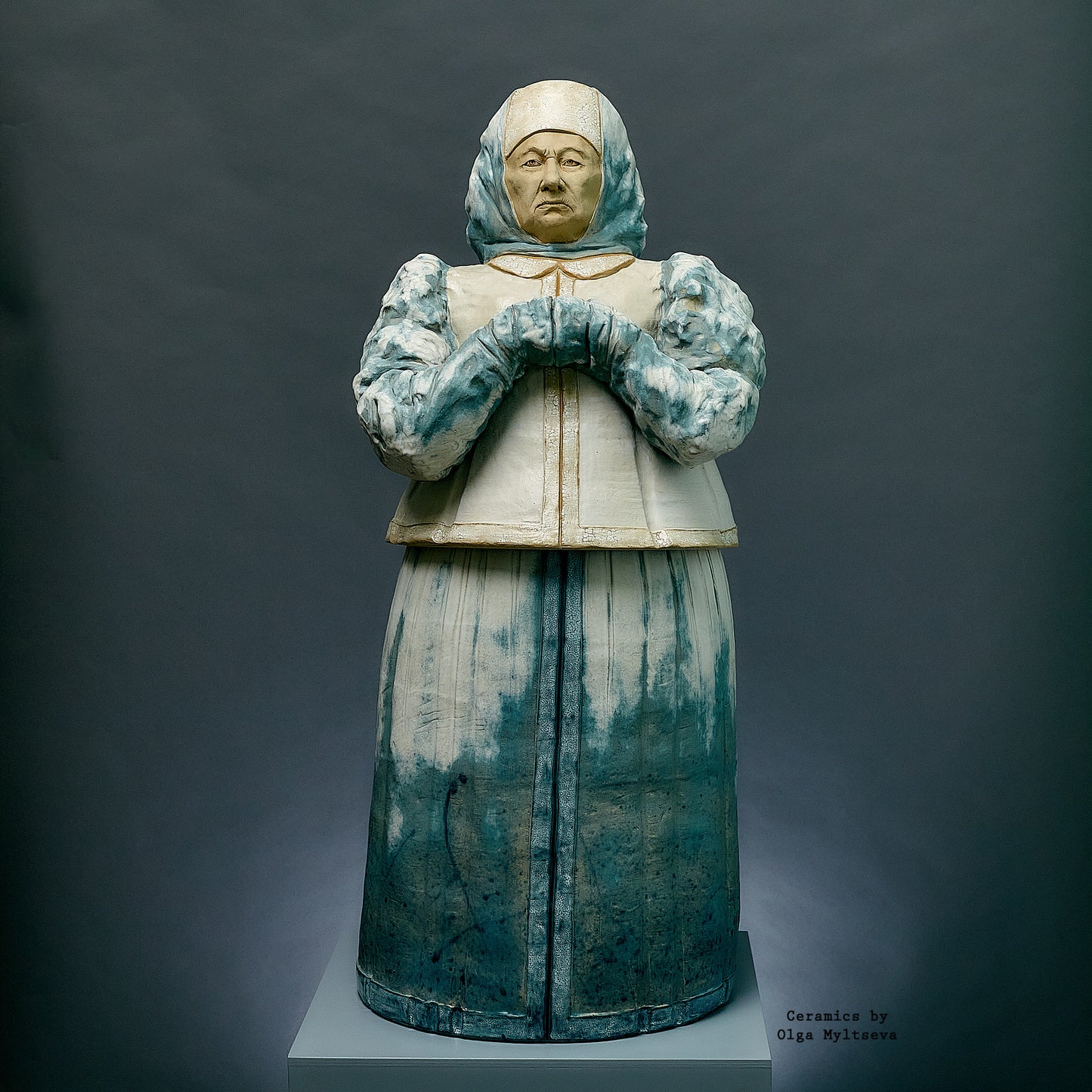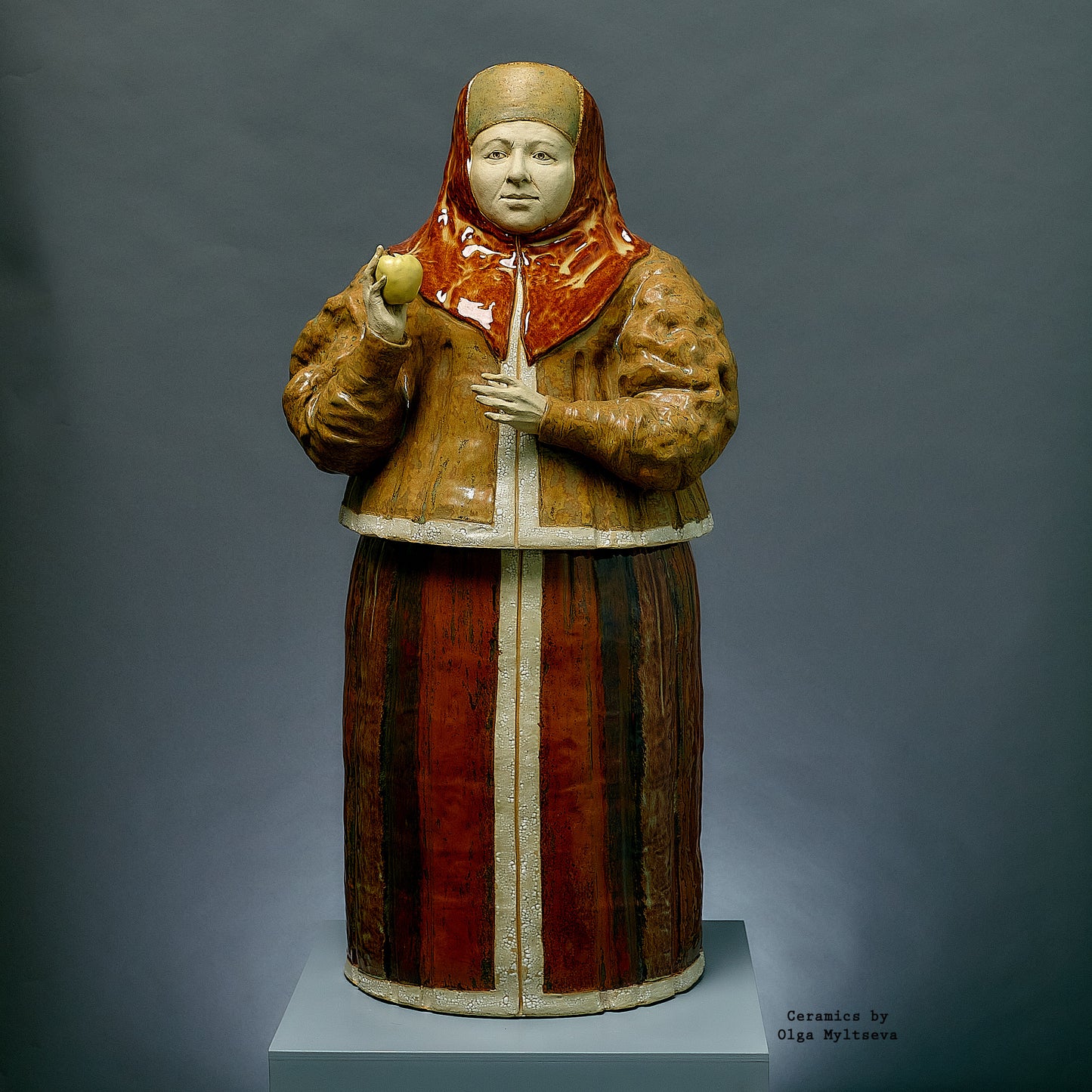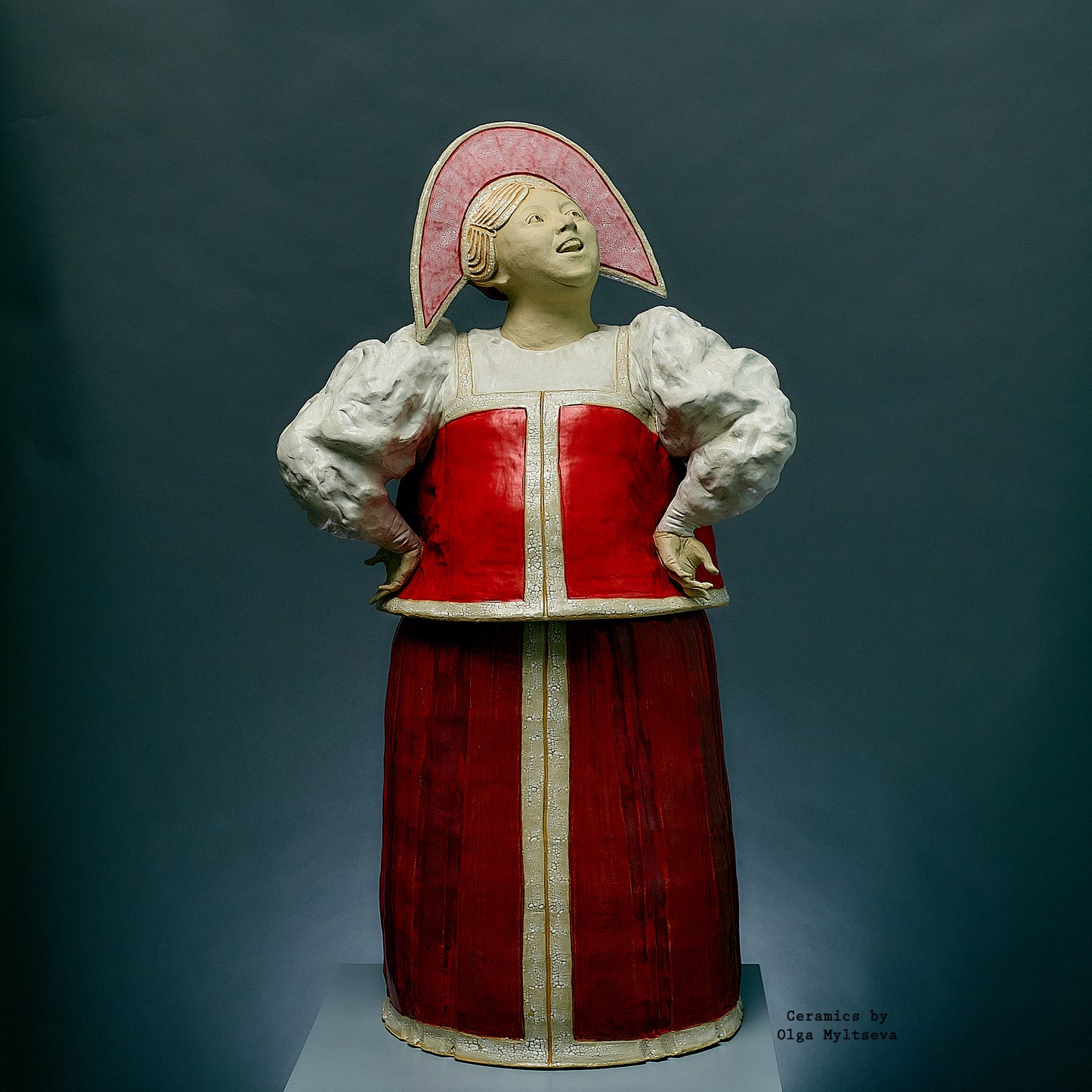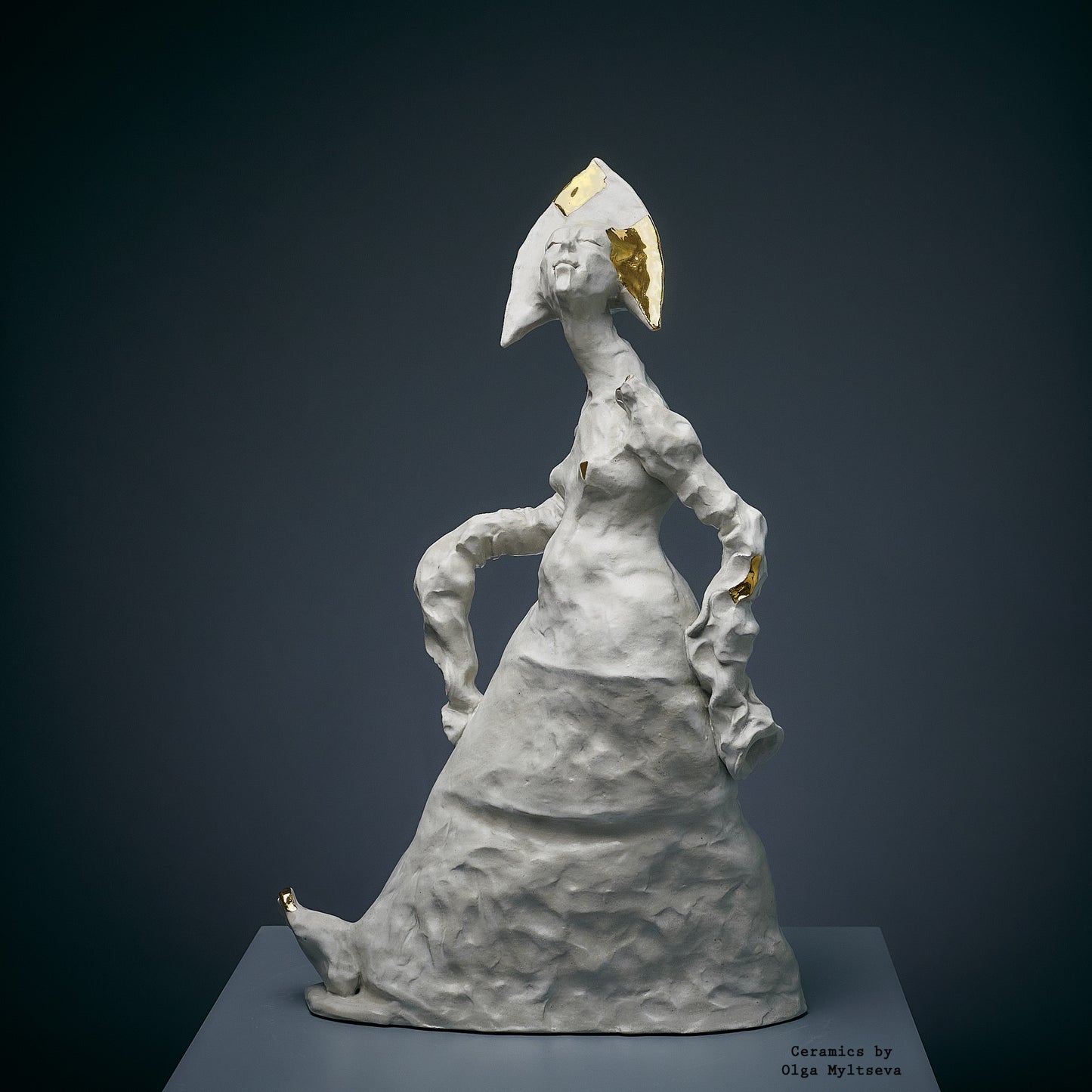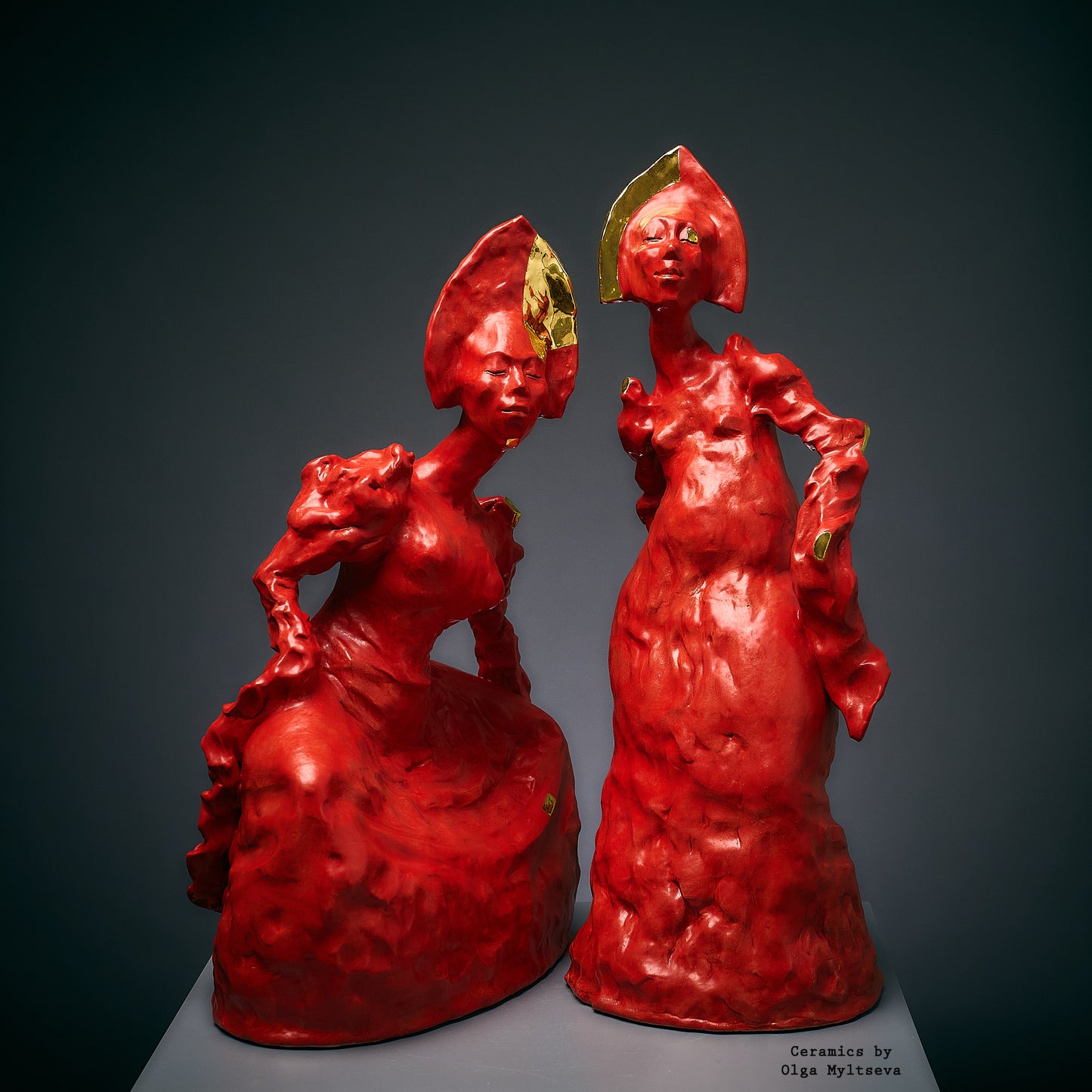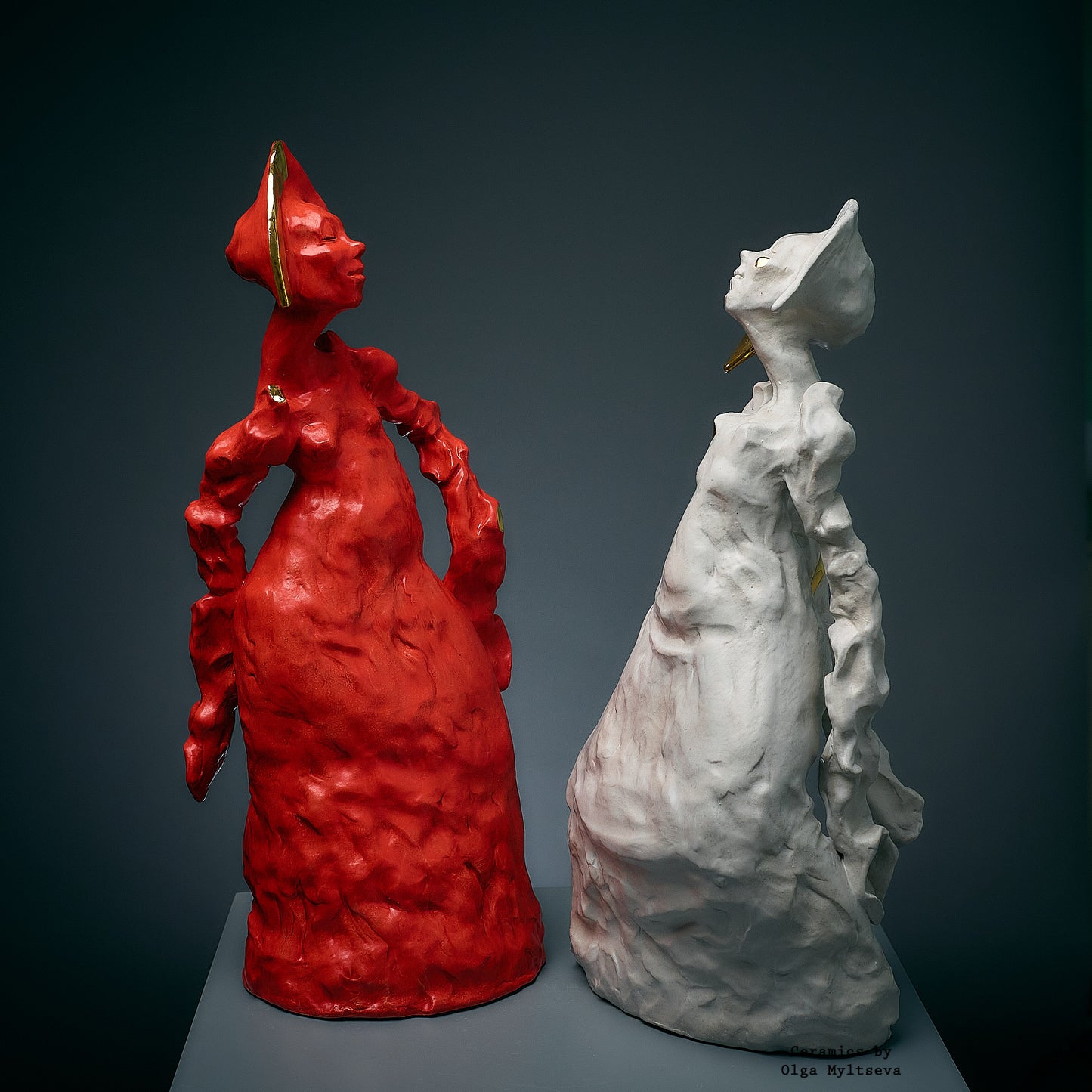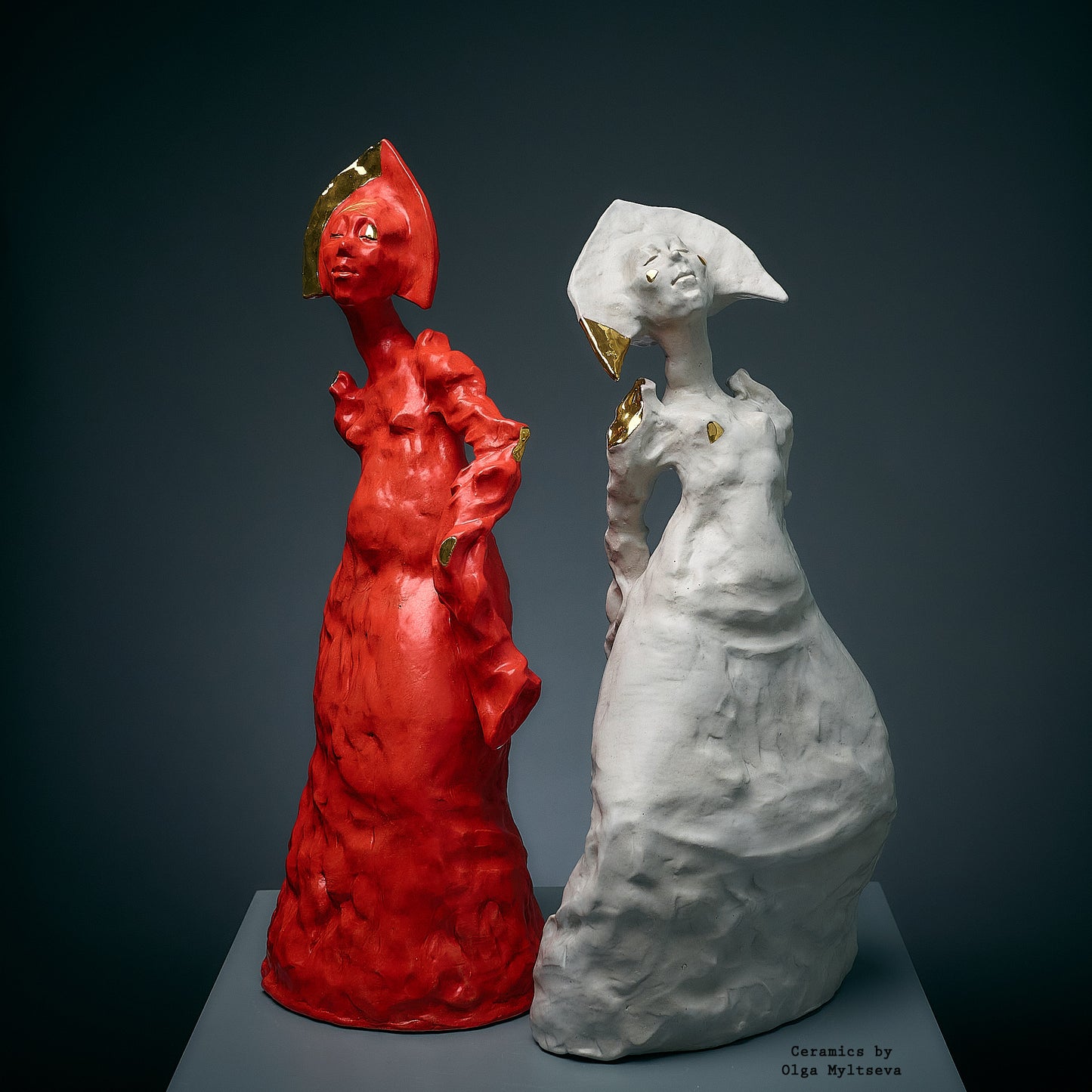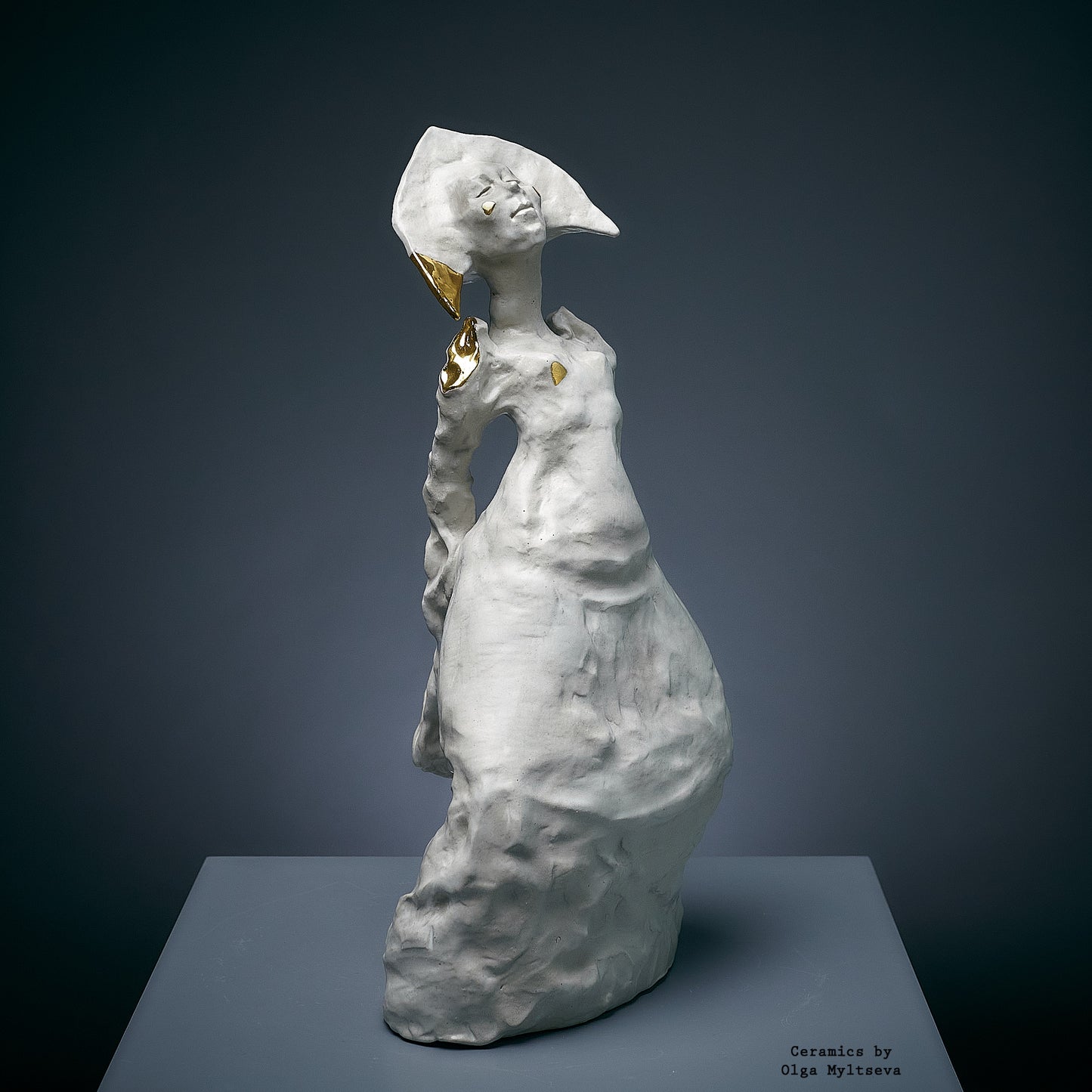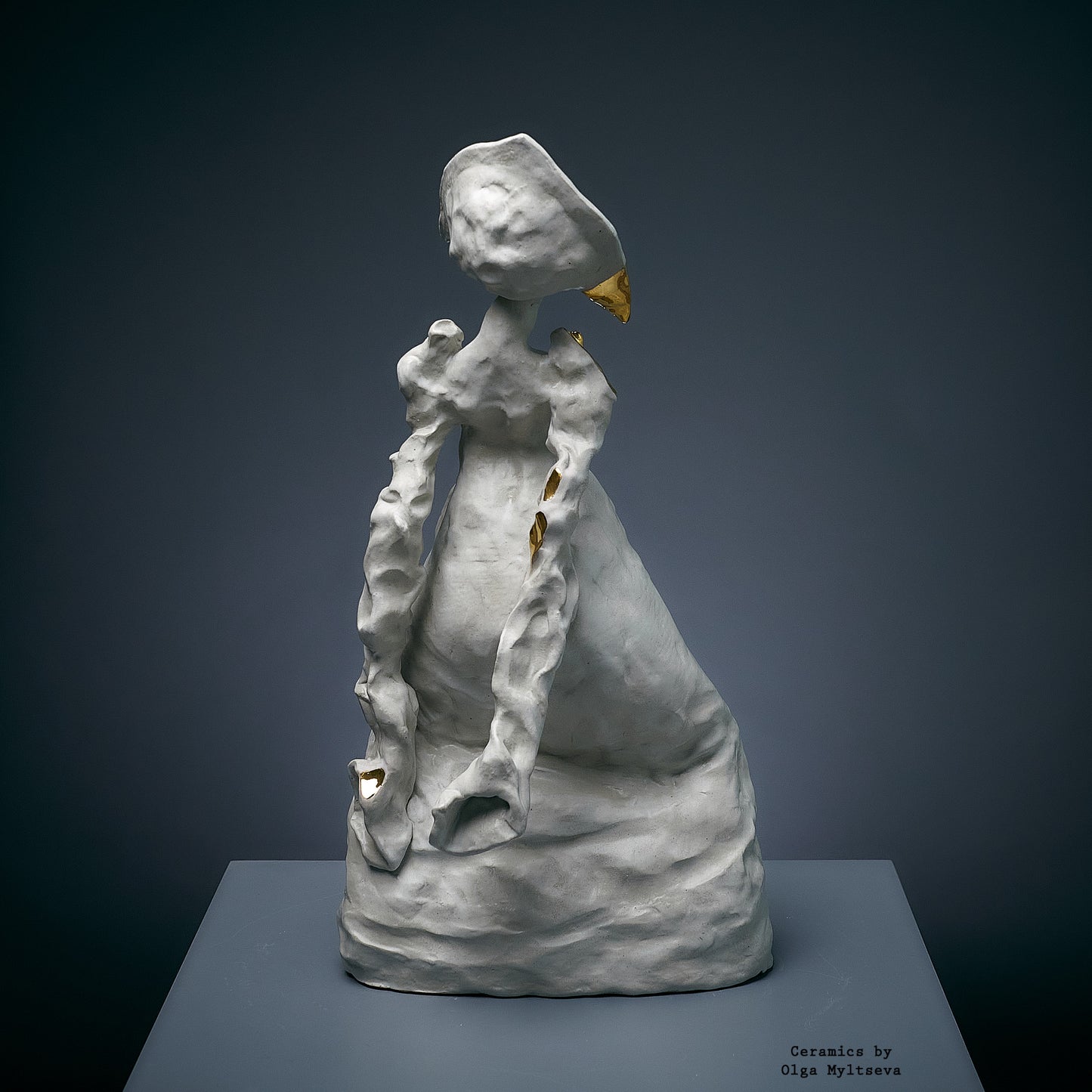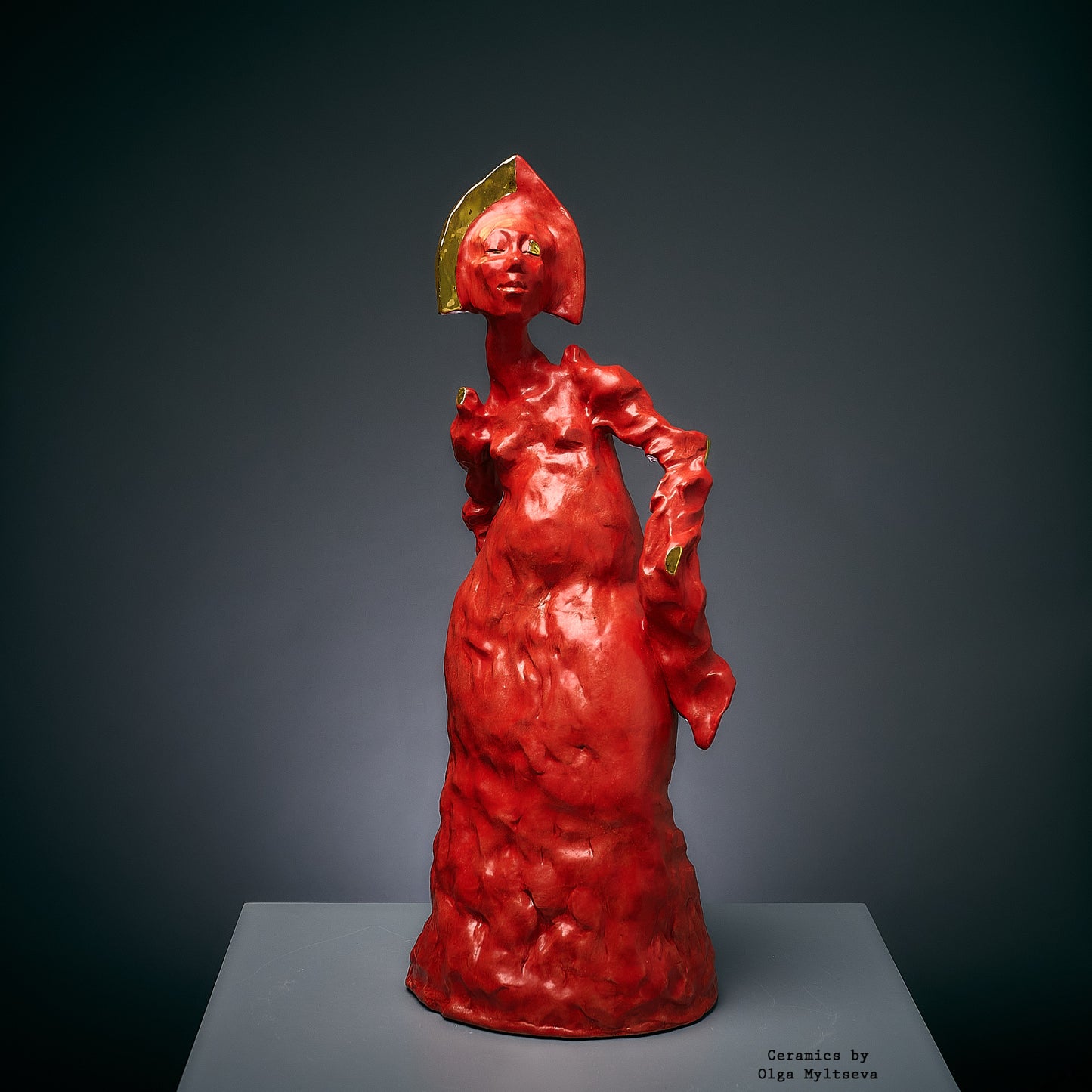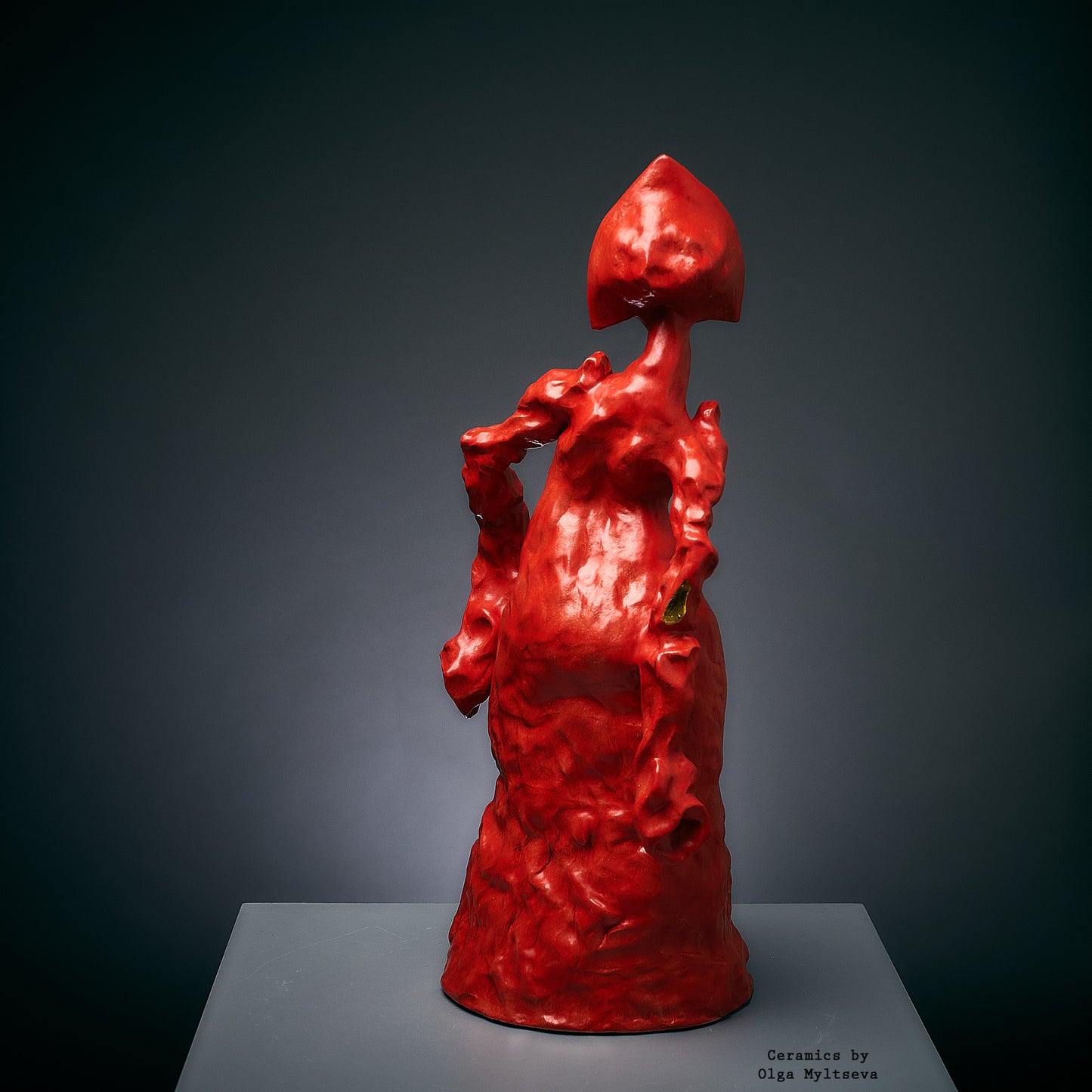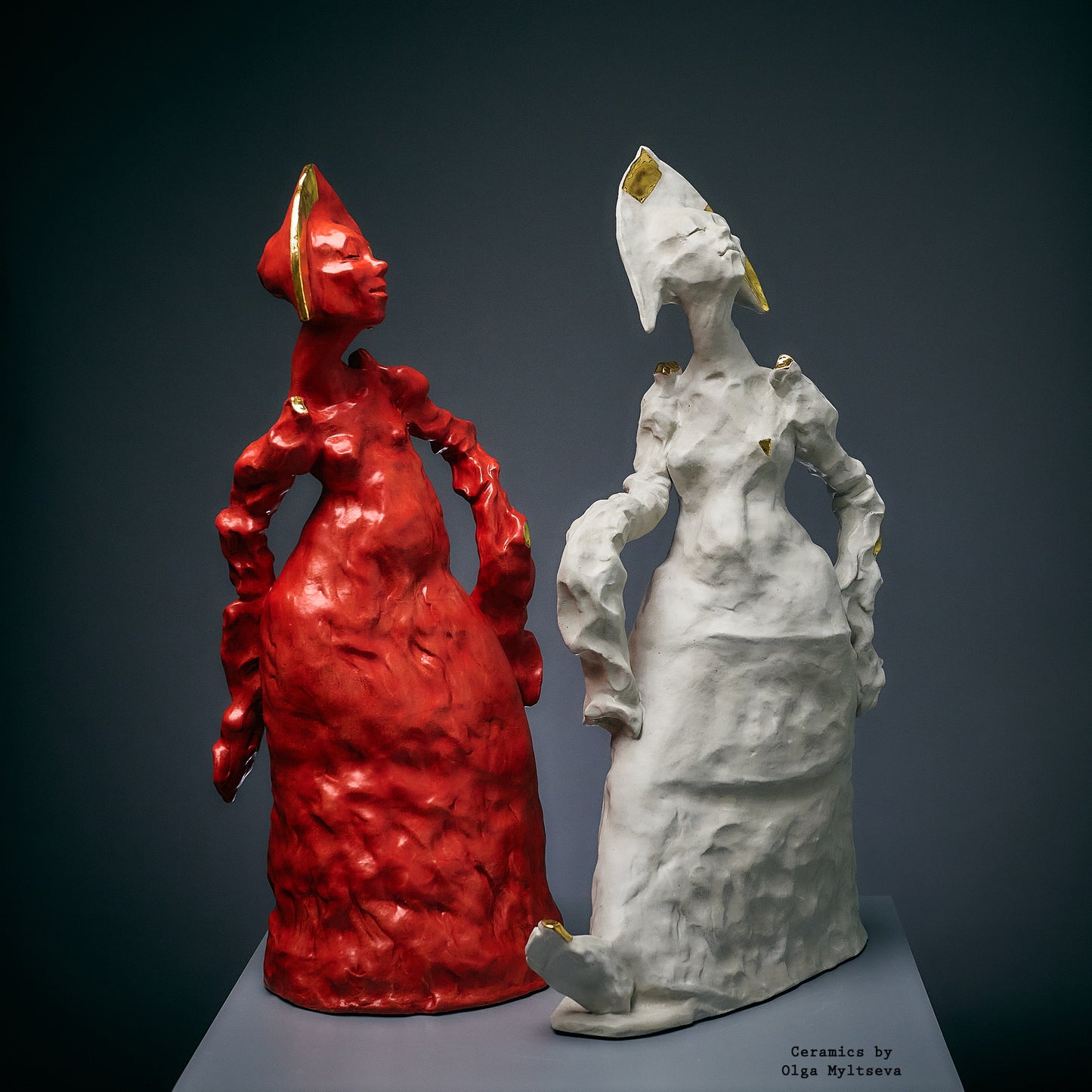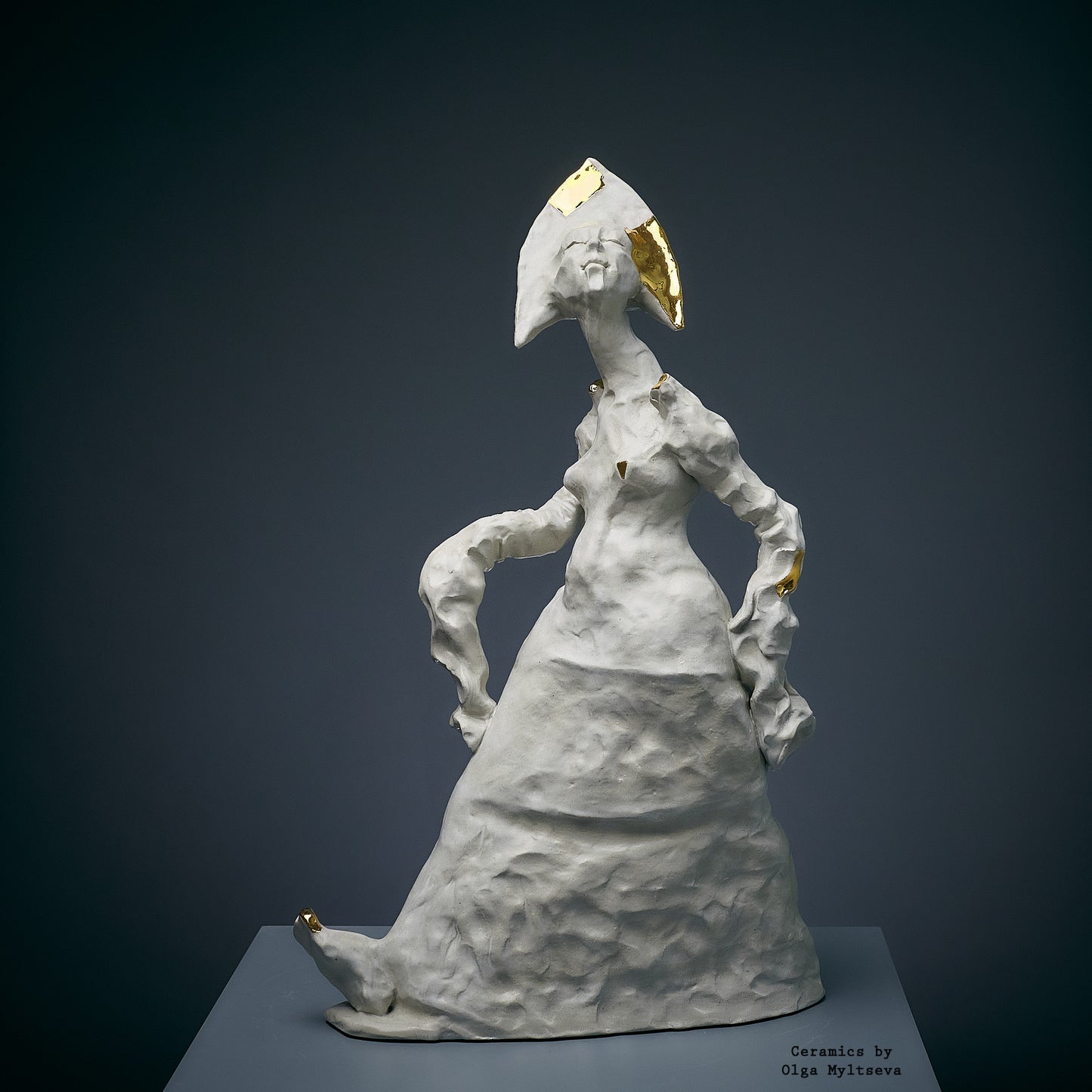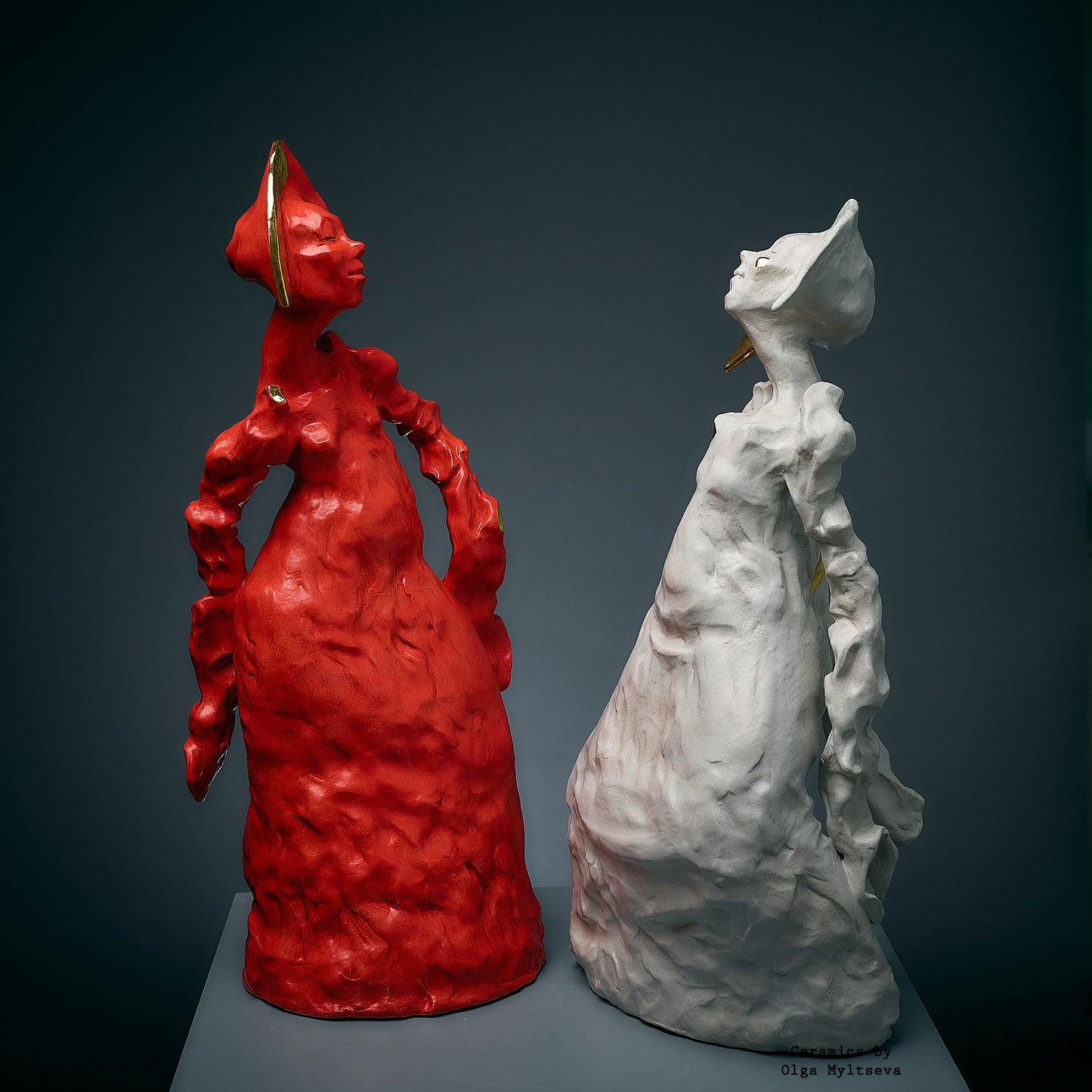 Working with ceramics is inherently deeply philosophical. You work with a material that has been ageless for ages and at the same time fragile as human life.....
A fragile eternity...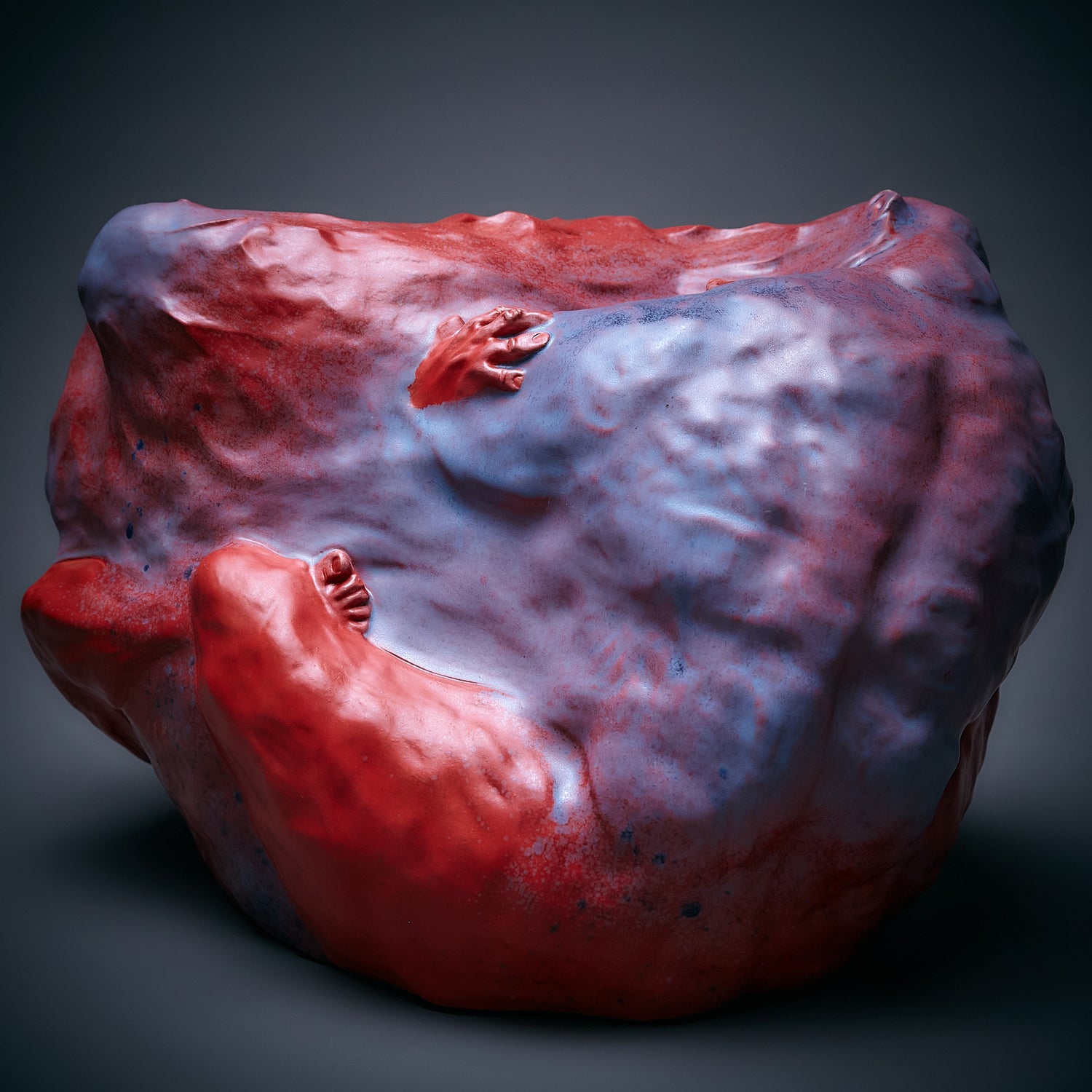 Unique and inimitable
Each work in this series is unique and unique. I completely create each work by hand. It's like they're telling a story, complementing each other. And I'm trying to get deep detail. It helps to create character and emotion. It makes my images surprisingly vivid and unique.
My sculptures as people and each has its own unique features and emotions. The combination of details, colors and emotions leaves an indelible impression on the viewer. You want to look at them over and over again...every time you discover something new in them...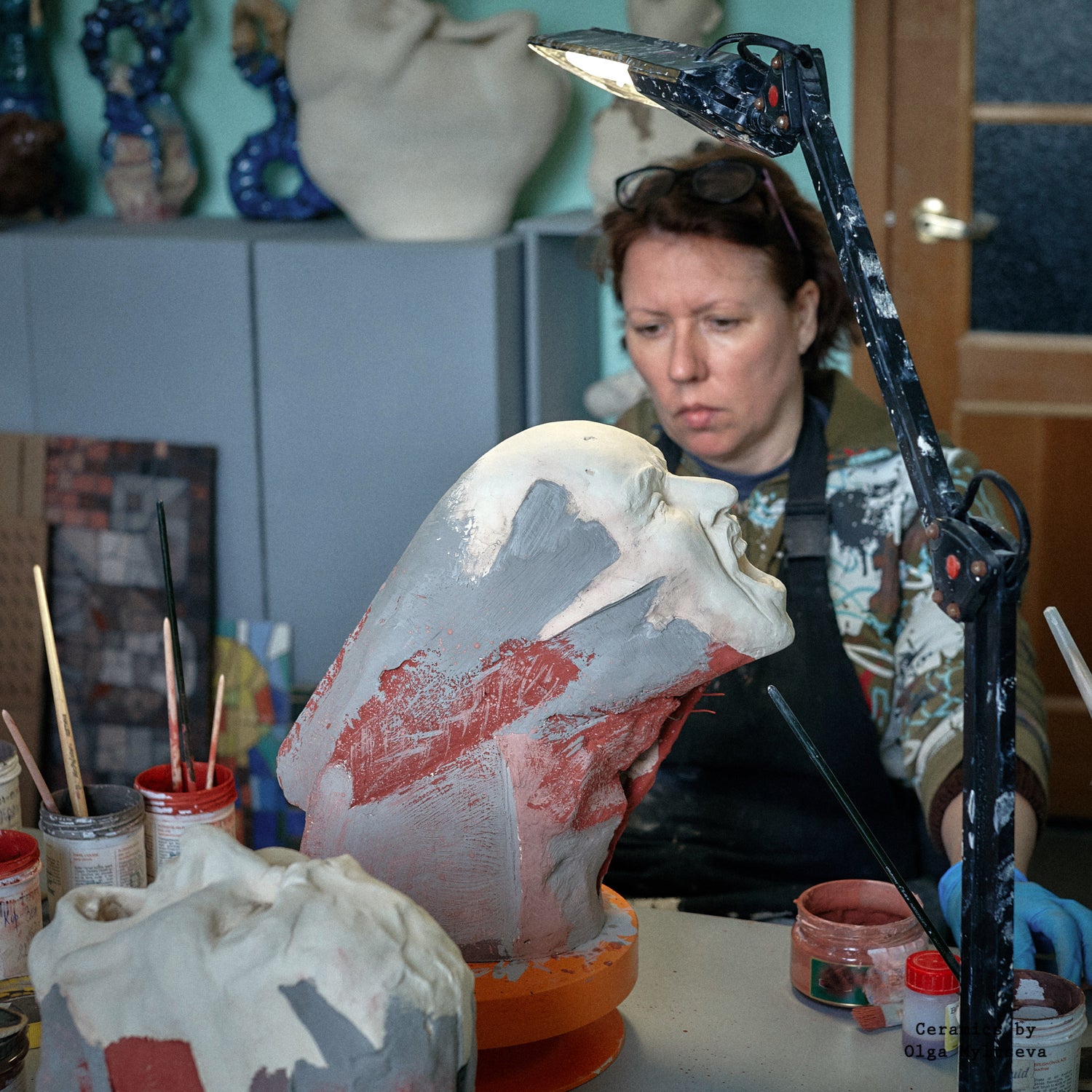 Several firings at a temperature 2260 F.
First I make a sculpture out of clay. It must be hollow inside and this makes the process very difficult. The work dries very slowly and it takes about a month. You cannot dry it quickly, otherwise it will crack. Next, the sculpture is fired in a kiln at a temperature of 2260F. (1240C).
After this, I paint it with colored glazes and fire the sculpture again. At each stage there is a risk that the sculpture will crack and you will have to do everything again.
‌Therefore, such sculptures are quite expensive and you can't often buy them.
Other works in the series
Regular price

Sale price

€700,00

Unit price

per

Regular price

From €2.000,00

Regular price

Sale price

From €2.000,00

Unit price

per

Regular price

From €2.000,00

Regular price

Sale price

From €2.000,00

Unit price

per

Regular price

From €2.000,00

Regular price

Sale price

From €2.000,00

Unit price

per
"Art is a necessity for humans, just as essential as eating and drinking. The need for beauty and the creativity that embodies it is inseparable from human existence, and without it, one might not even desire to live in this world."
© F. M. Dostoevsky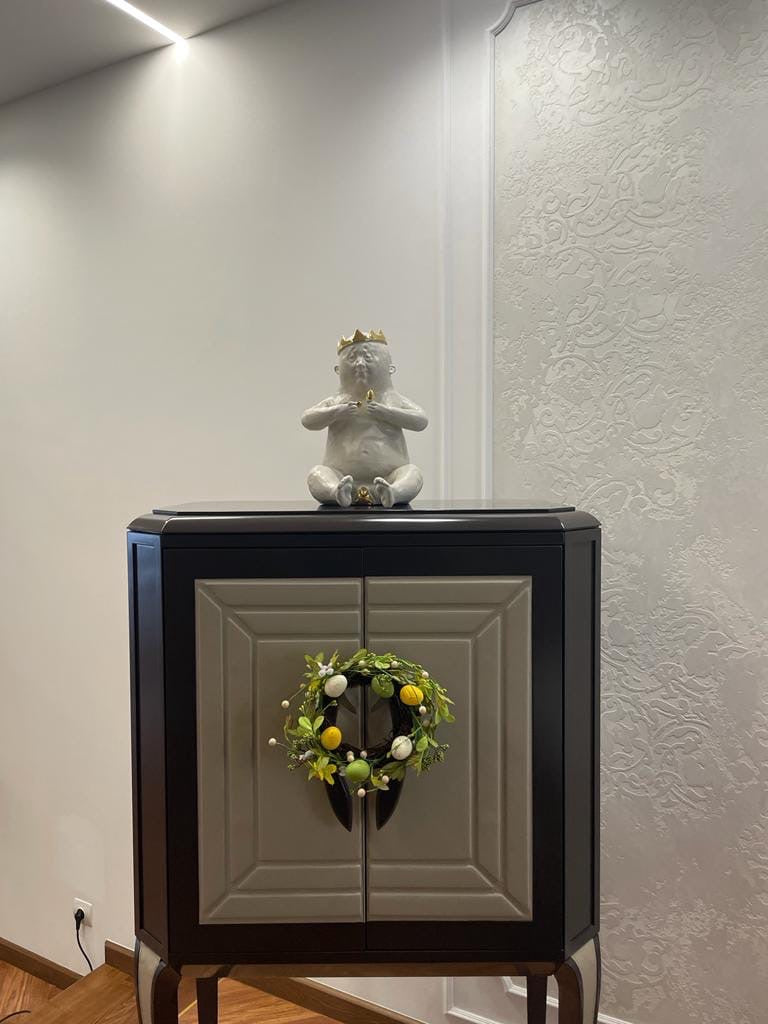 Interior decoration
My works are often used as unique pieces for interior decoration. Art is what makes our lives more interesting, encourages reflection, pause, and sometimes re-evaluation of our lives. Works of art serve as a reminder of the fragility and significance of every moment of our lives.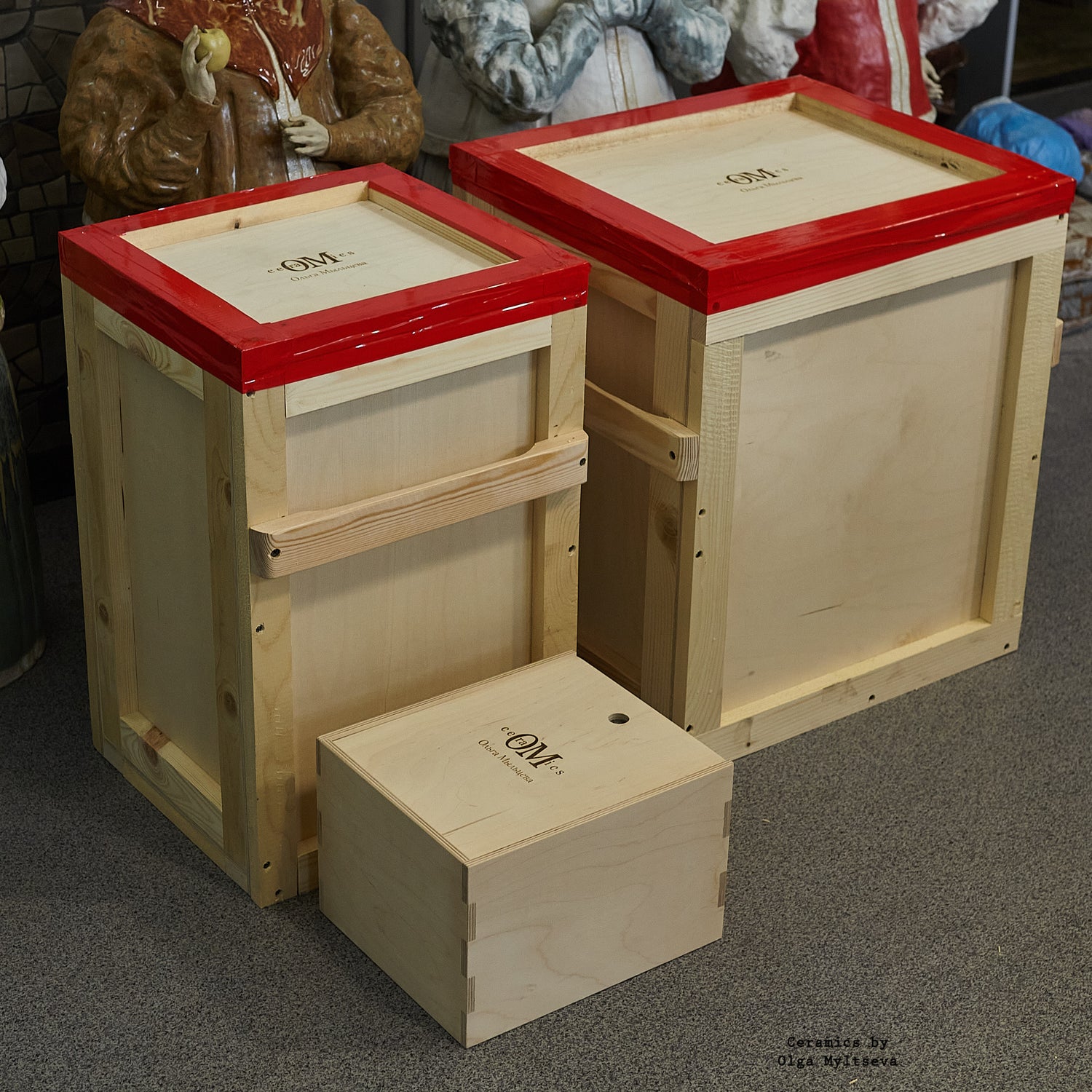 Gift
Each work is packaged in a cute wooden box, you just need to wrap it in beautiful paper and you can make a wonderful gift from this work! This piece of art will be an unforgettable gift and will remind you of the giver for a long time.
You can see more works, as well as the manufacturing process, on social networks.