Oly Miltys (1973). Sculptor. Ceramicist. Europe. Serbia.
My sculptures are very diverse. Sometimes they are kind and naive, sometimes provocative and harsh. Like a living organism, they experience emotions and show their character! I believe that humans are multi-faceted and the ultimate goal is to develop our abilities and seek tools to explore them! And my story confirms these words. I've only been making ceramics for a few years. I am self-taught and have no formal training in this field.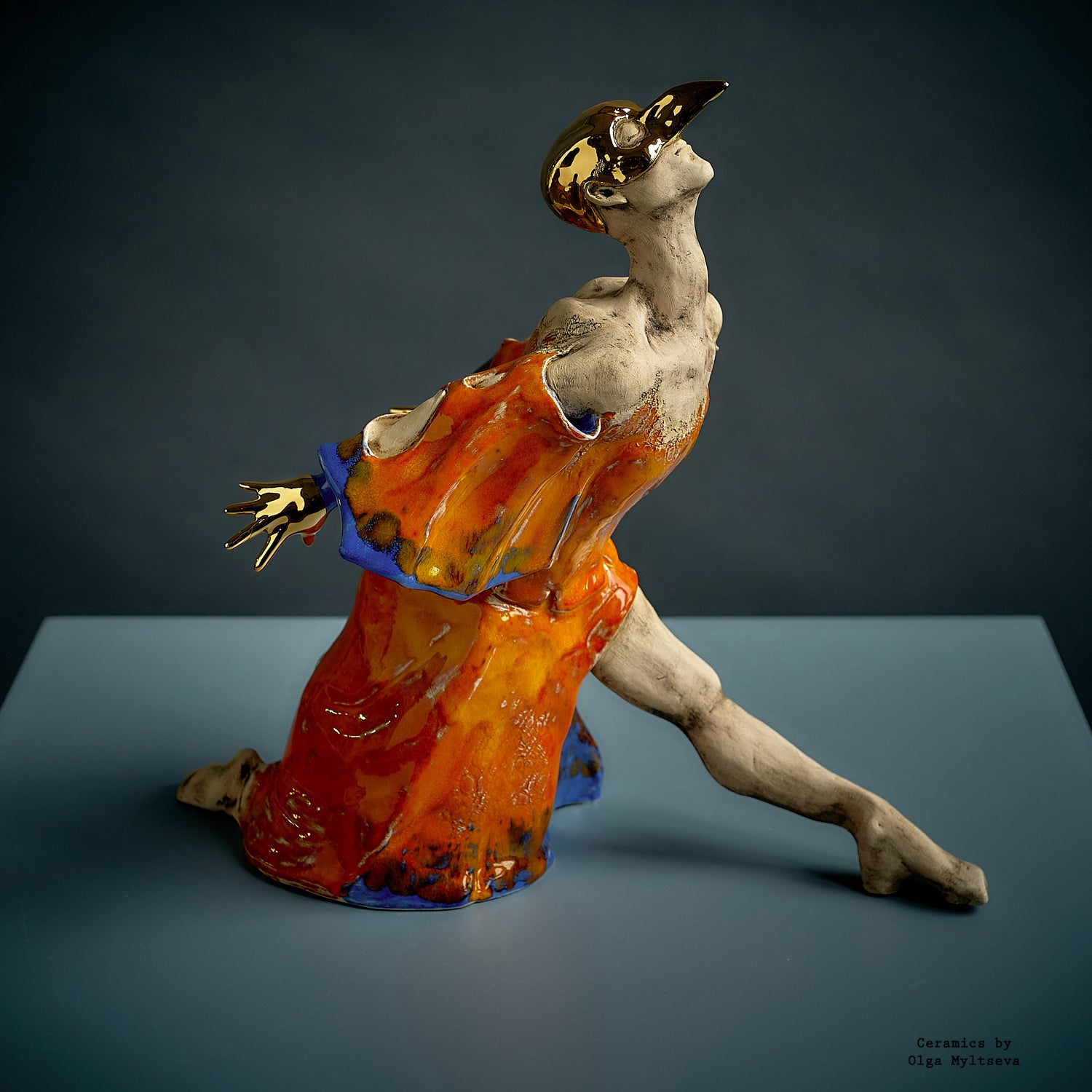 Desire to create
Until recently, I didn't know how such things were created. I always had a desire to create, but most of my life I worked at a regular job, took care of children and thought little about art. However, at some point I realized that this was not the life I wanted, and I wanted something more. I wanted to get creative!
It is important for me to try to make at least a small change in this world, to make it better and to express what I feel and see. I started experimenting with creating sculptures using various materials, but none of them felt right to me. Then, I came across clay and the firing process.

The colors, the pliability of clay, the process, and the intricacy of the technique enchanted me. I understood that ceramics was exactly what I needed!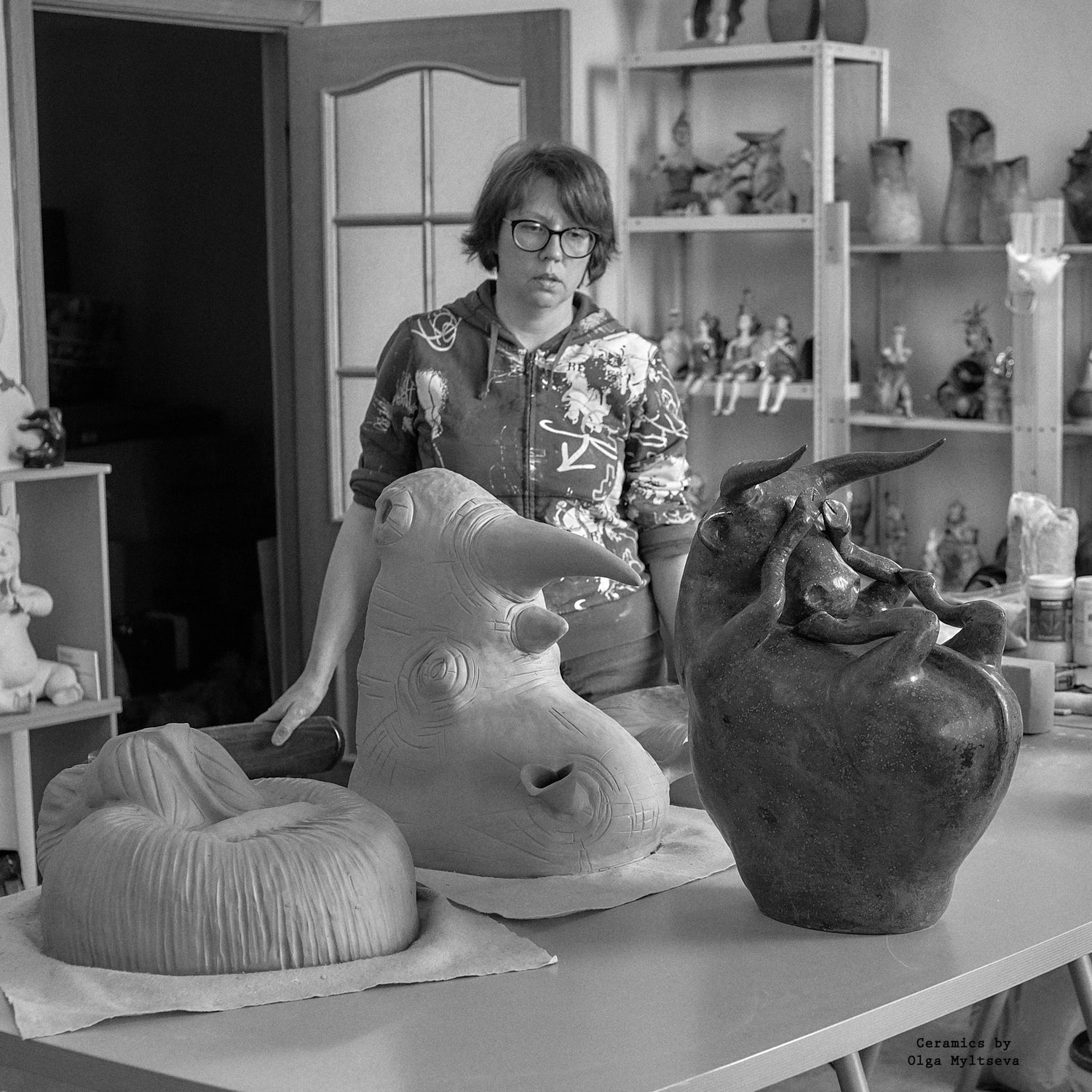 Own workshop
Strong desire to create led
me to establish my own workshop and search for the perfect material that would
help me express myself. And I think ceramics is that material which can convey the fragility and significance of human life.
I find inspiration in challenging tasks and the beauty that beloved clay can offer! I love creating works in series. They tell a story and complement each
other. I strive for deep detailing, as it helps create character and emotions.
Conveying mood makes my sculptures incredibly vibrant and unique. Human beings
and their archetypes are the main characters in my sculptural narratives. Even animal figures possess an invisible presence of humans, telling their story.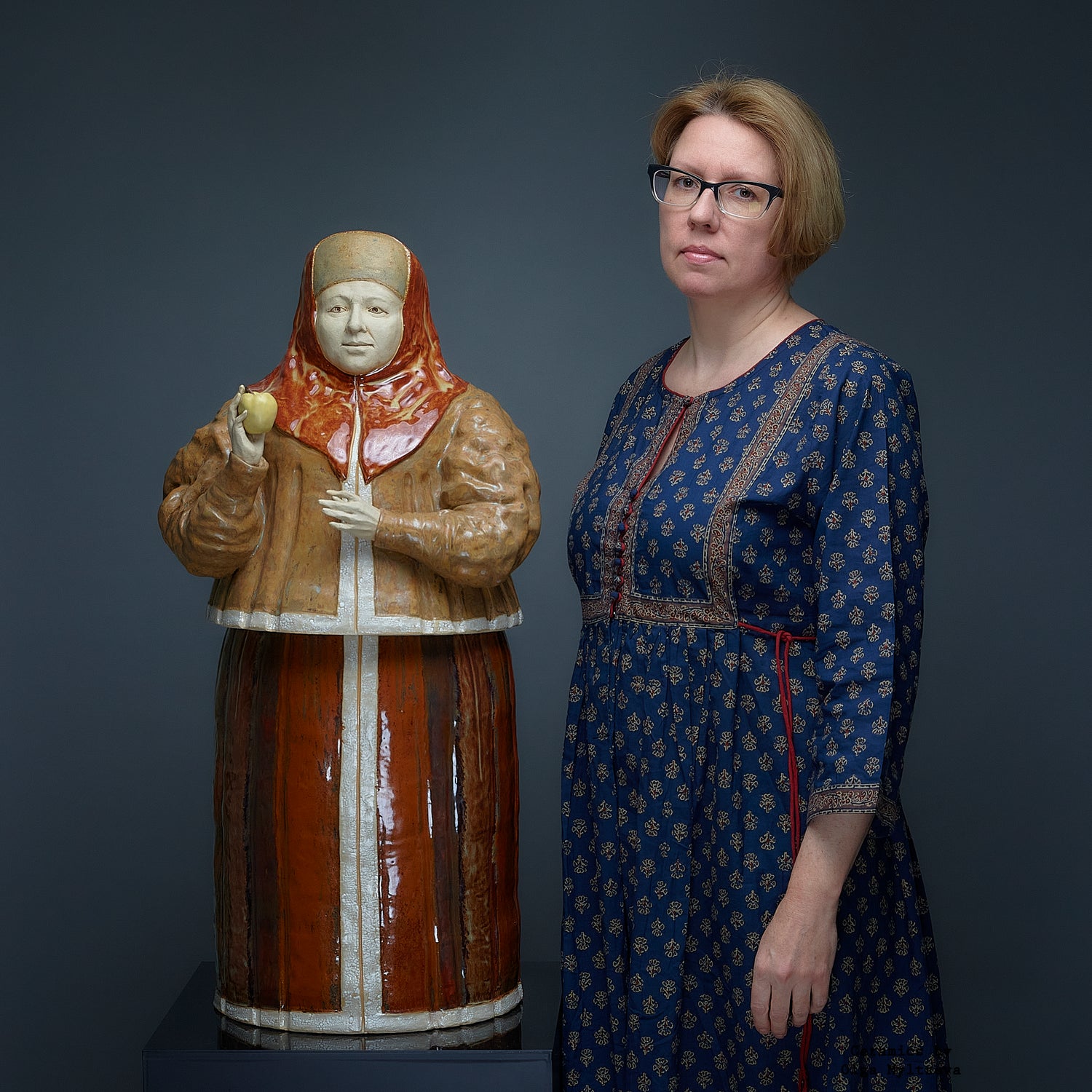 Development
In 2016, I started learning to work with ceramics on my own. I didn't have the funds to buy a good stove, so I started working with a small and simple stove. At first, I honed my firing technique and spent a lot of time making pottery and sculpting small figurines and dishes. Two years later, I was already selling my small works well, and my husband and I decided to join forces to allow me to study further and create larger sculptures and develop as a sculptor. We rented a room and bought a larger oven. My husband took over the marketing while I focused on creating my sculptures.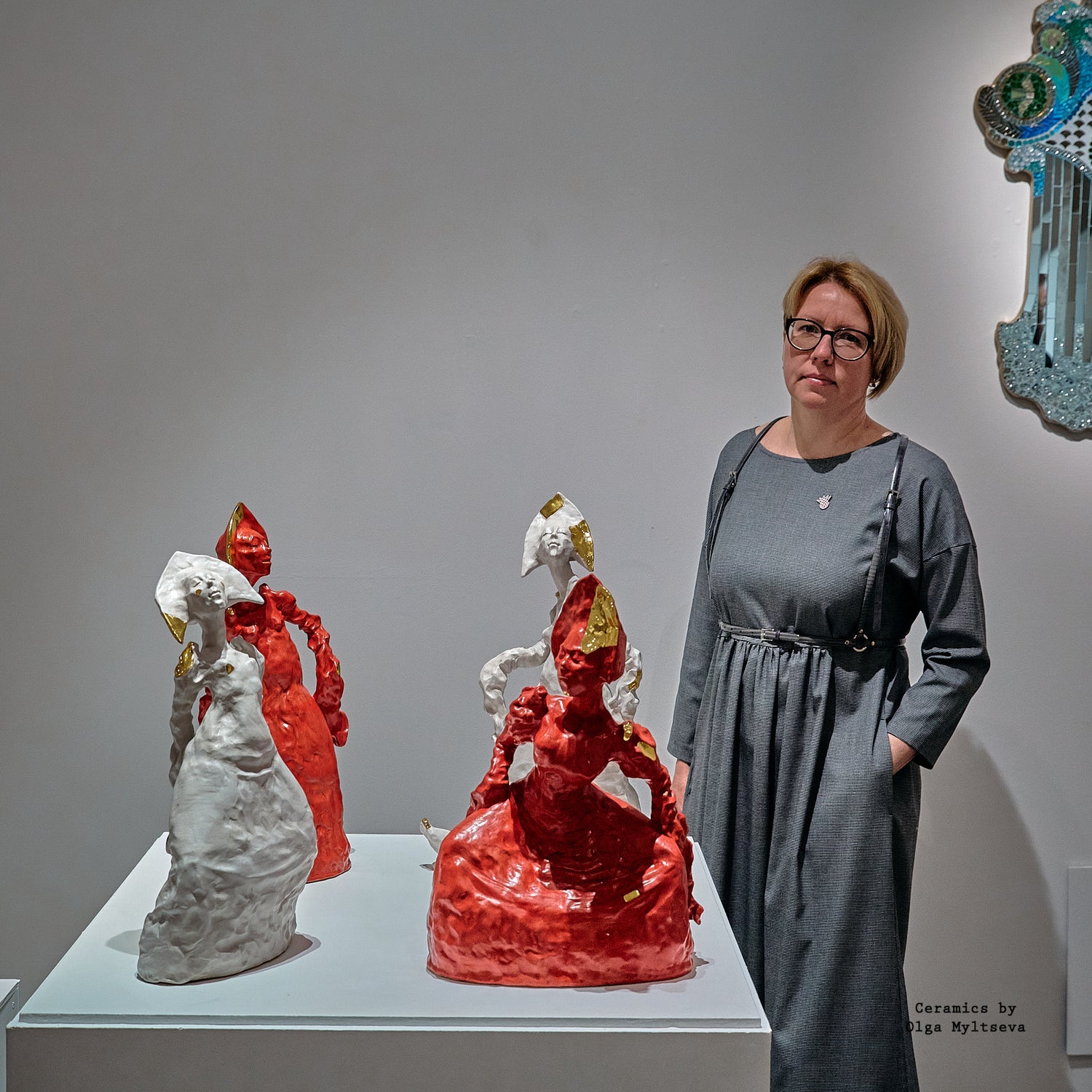 The main thing is to explore yourself
Since 2020, I have been working with figurative ceramics and creating
exclusively artistic pieces. My sculptures have been well-received, and I
continue to evolve and create more intricate artworks.

I believe that the most important thing is to explore oneself and the
surrounding world through the lens of creativity. I am constantly learning and
mastering new techniques and firing technologies. Over the past two years, I developed my own sculpting techniques and working with glazes.
You can always achieve more
Yes, I do not have a professional art education, but my path is an example of the fact that everything can be changed at any moment in life! All you have to do is want it! Of course, I have to work very hard to achieve such mastery of ceramics. But it's worth it!Now I am invited to famous exhibitions and my works are bought by collectors.If you feel that you need to change something, start with yourself and your life, and I am sure that you will achieve much more than you think at the beginning of your journey!
Thank you for your attention to my work!
On this site you can get acquainted with the philosophy of my work and see some of the series I have created over the past three years. I will be grateful for your feedback and purchases. More information about the creative process and the sculptures themselves can be found on my Instagram profile. Follow and save what you like!